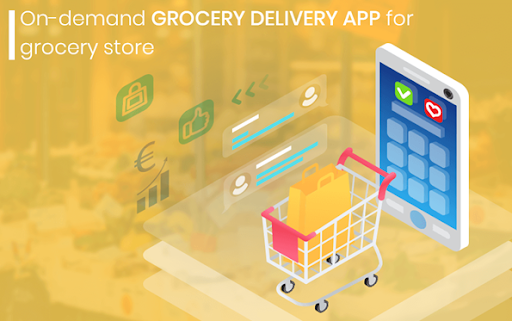 A survey has gathered data from five thousand women and has found that 80% percent of the respondents use their smartphones for all grocery related activities. Close to 45% percent of women use their smartphones to make a shopping list before they visit a store to buy groceries. 
Smartphones have become an integral part of our lives. With such high usage of smartphones, on-demand grocery delivery app development has gained significant traction. Nowadays, every brick and mortar store is now dreaming of developing their apps so that they don't lose out on customers, especially millennials who are too lazy to walk to a store and prefer to buy their grocery online. There are multiple nuances in each of the grocery store sales apps.
Brick-and-mortar stores are essential to business. One reason is the impulse shopping that often occurs once consumers are inside a store.  To ensure quick delivery, the vendor has to make sure that there are tie-ups with grocery stores in each locality of your service area. There has to be a local delivery agency that would deliver the product with the least turnaround time (TAT) possible.
Given primary shoppers are millennials who are very tech-savvy, you might have some questions in mind as to how to target them effectively?
Let's give you some tips to build an on-demand grocery delivery app keeping the tech-savvy target audience in mind:
TIP 1 – Research
On-demand, economy is a subset of an ongoing phenomenon of Uberization. Now you might be wondering what Uberization is?
Uberization is the act or process of changing the market for service by introducing a different way of buying or using it, especially using mobile technology. As you know, no business can start without proper research and a fair amount of due diligence.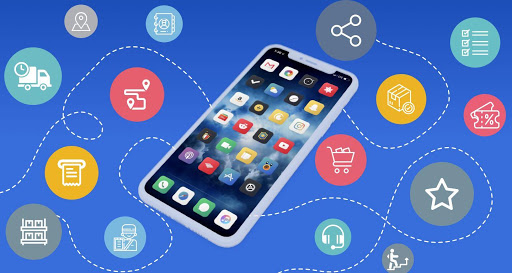 The research itself consists of four significant demarcations – Costing, Competitor Analysis, Lobbying, and Consultation. 
Let's discuss each one in detail:
1. Costing
You have to make sure that you offer competitive rates in the market. Start with tools like tiered pricing, bulk discounts, offers like free delivery on a minimum purchase amount, and so on. Always remember, that people buy grocery from all strata of society. There will be a mix of the lower class, middle class, upper-middle-class, and rich people. You should have items ranging from cheap to expensive, based on quality.
Also, costing in terms of grocery app development cost will also have multiple aspects. There will be development cost, marketing cost, and maintenance cost that each business has to entail.
2. Competitor Analysis
You are not the only one in this business. There are thousands of players, many of whom are there in the market for much longer. You can learn a lot from their mistakes and success. A SWOT (Strengths, Weakness, Opportunity, and threats) analysis of your potential competitors can help you define the unique selling points for your business and find new and exciting opportunities. 
3. Lobbying
You must socialize with the people around (Politicians, lawyers, public servants) as they influence the community. To ensure ease of doing business, you must develop some great relations with people of interest.
4. Consultation
As the name suggests, consultation refers to get an expert's point of view on a particular subject. You must meet the nearby grocery merchants, technology analysts, wholesalers, logisticians to gauze the demand of grocery in your community. A transporter can give you a ready estimate of the cost to run a fleet of delivery vehicles.  
Tip 2 – Implementation of new On-Demand Features
Tech-savvy consumers are looking for advance features while using any app. It's important that with every update that you provide in your app, the features are constantly revised with an emphasis on the latest technology.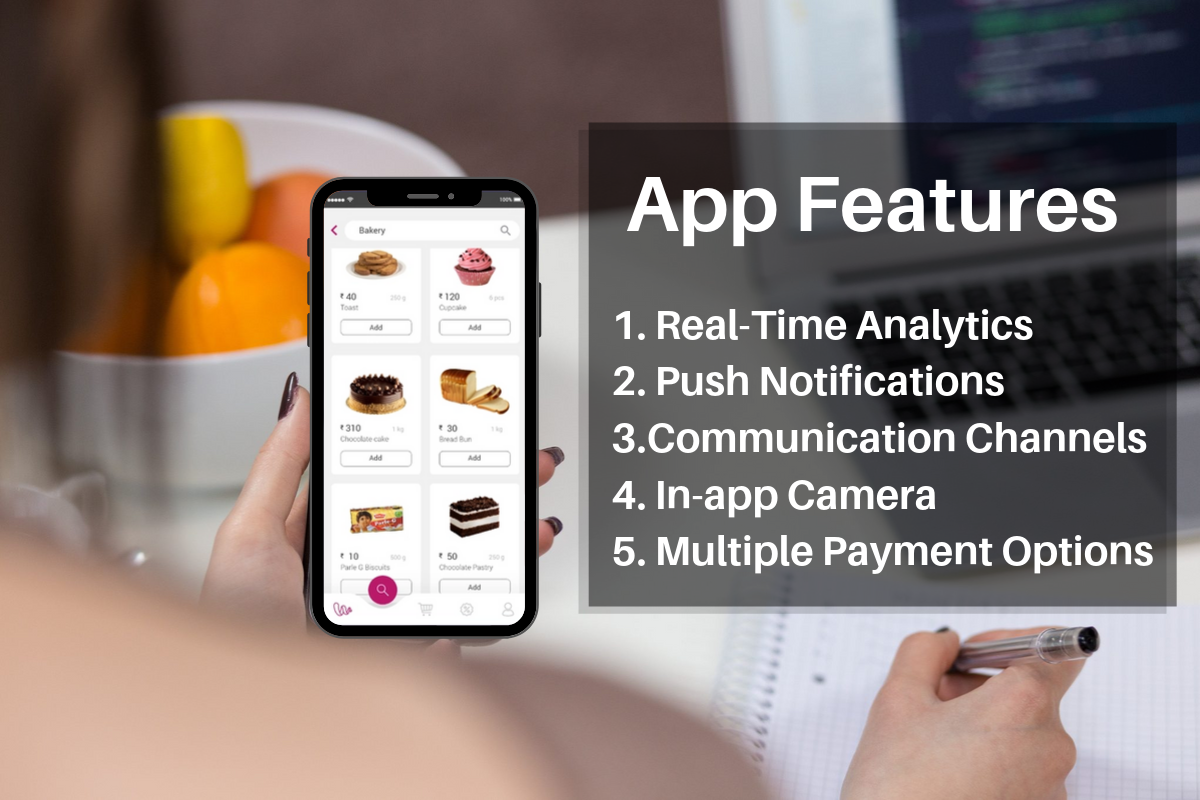 Let's focus on a few advanced on-demand features:
1. Real-Time Analytics
This one circle back to efficient tracking after placing the order. Once a user has placed his/her order they have the facility of tracking their order details and delivery status in real-time. This way the user can plan their commitments and not wait for their order endlessly.
2. Push Notifications
As the name suggests, data mining should be a critical factor in your on-demand grocery delivery app. You should send notifications of any current discount coupons, Offers, new items added to the app and so on.
A golden rule that should be followed is – Make sure you are sending relevant push notifications and not any random stuff. Only relevant notifications will attract the consumer's attention or else they'll start getting bugged by unnecessary reminders and offers.
3. Communication Channels
Having a great app is one thing, but the game-changer is an exceptional customer service in case the user faces any issues. Having multiple communication channels like live chat, toll-free number, email inquiry option makes it easy for consumers to raise their grievances and get a custom made solution. 
4. In-app Camera
In-app camera feature in your on-demand grocery app helps the users upload pictures of stale items that they might have received. It also helps when the users are writing reviews or giving feedback about any service. They can upload pictures showing the packaging quality and freshness of the delivered items. 
5. Multiple Payment Options
Your app should have multiple payment options. This makes it more convenient for customers. Having popular ones like – Debit/Credit Card, Wallets, Net Banking, Paypal ensures that customers are at ease in using your grocery mobile app. Having limited options can hinder customers from coming back to your app.
Tip 3 – Delivery Network and Logistics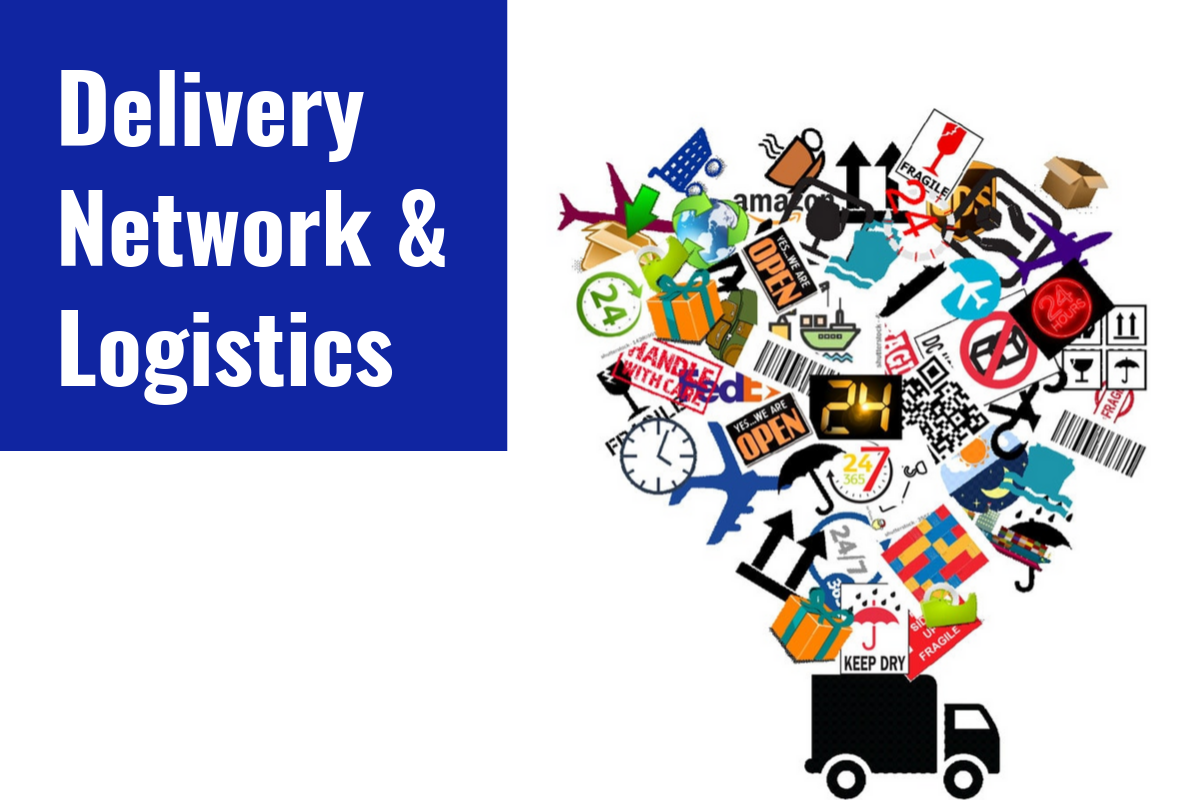 Delivery logistics plays a very important role in customer satisfaction. Delivery should be on-time and accountable. Also, given the perishable nature of the grocery industry, the delivery and logistics must be done in such a way that the package is intact and secure.
Given, retail real estate is expensive, using physical stores can be very costly for any grocery related business. On top of it, most retail customers aren't trained to efficiently pick items.
1. Partnership with Third-Party Logistics
In case you don't want the headache of the delivery process or lack the necessary resources for this, you can hire any third-party logistics in your local area for reliable, fast and efficient delivery.
2. Replenishment System
Given business these days are catering to both online (Through Grocery delivery app development) and offline (Brick and Mortar Stores) orders. Furthermore, moving the process to a warehouse, and layering online orders on top of traditional pallet orders becomes cumbersome and inefficient.
3. Multiple Channel Complexity
The growing number of consumers shopping through multiple channels adds complexity. One creative solution is to develop online subscription services, particularly for detergent, dish wash bars and other bulky items that consumers prefer not to lug around.  Needless to say, for this solution to work – online consumers have to maintain their shopping patterns.
Now that we have given you the tips of targeting the tech-savvy customers, in case you want to build a mobile application (grocery store sales app/ on-demand grocery delivery app) for your business, GrocersApp can take you through the process of building one with ease. If you have any query, call us at +91-7508844938 or visit our FAQ page!