Every successful business demands incessant sales and new customer base. Blending technology well with your business plan always turn out to be a wise decision to enhance sales and attract new clients. This era is all about smartphone applications that have made our lives more comforting and accessible. With the help of such applications, you get everything at your doorstep within minutes. You do not have to face any hassles at all. From getting a cab to ordering food within minutes, everything is under the real life digital experience zone. The best example to support this is "The Grocery Mobile Application" that allows you to order and get your chosen groceries in just a single click.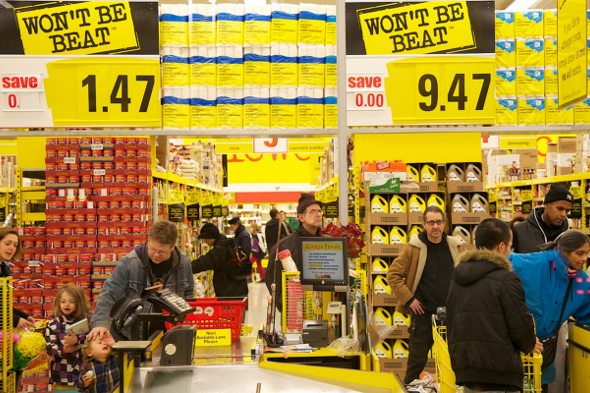 The Grocery store mobile applications have taken grocery shopping experience to another level. Your present clients are happier and fulfilled. The most amazing thing about grocery app is that it does an amazing marketing about your store and business. You get to pull an immense amount of new customers through it. It does stupendous word of mouth marketing about your grocery shop, which in turn doubles your trade.
If you own a grocery shop and have been losing customers lately, then you need a good grocery app for your store.
You must make sure that your grocery application is developed for the multi-platforms such as iOs, Android, Windows, Symbian etc. to get orders from almost every smartphone.
What are the Benefits of having an App for Your Grocery Store?
There are numerous gains of having a grocery app as mentioned below:
24*7 Grocery Shopping: Yes, it allows your customers to shop anytime, any day from your store application. This takes their headache of going out and picking up grocery completely. They just have to open the application, pick/choose groceries and items they need, pay accordingly and wait for the delivery.

This will keep you head in the list and will raise your business to the new heights.

Image Credit: http://www.magazin-restkultur.de/

Real Time Notifications: You remain connected to your customers constantly. You can actually push real time notifications such as coupons, offers, discounts, sale items, and about new stock to all your customers within seconds. On the other hand, this will keep customers well informed. The sale will definitely rise due to such an amazing communication channel.
Delivery Scheduling: Your application can also allow your customers to schedule delivery of their requirements. This proves a super convenient facility provided to the customers that lead to higher business growth.
Entertains Every Customer Type: Cash on Delivery feature ensures trust from the new customers. This facility allows even those to order grocery who does not keep any sort of cards.
It is advisable to keep the grocery application's user interface super-fluid and appealing. It must be perfectly and neatly arranged. All the groceries must be placed section-wise so that user does not have to search for the required items and groceries.