Mobile apps account for nearly half of the global internet traffic and will continue to grow rapidly. They are an important channel for businesses to communicate with customers. Millennials specifically are avid users of apps.
Be it a small thing like grocery, people are heavily relying on the apps to get things done.
Since grocery shopping is repeated and is to be done at least once a week due to the perishability of the items, people tend to spend way too much time doing this. But, with the introduction of online grocery apps and other major giants like Amazon introducing "Amazon Pantry", grocery shopping has become hassle-free and quick.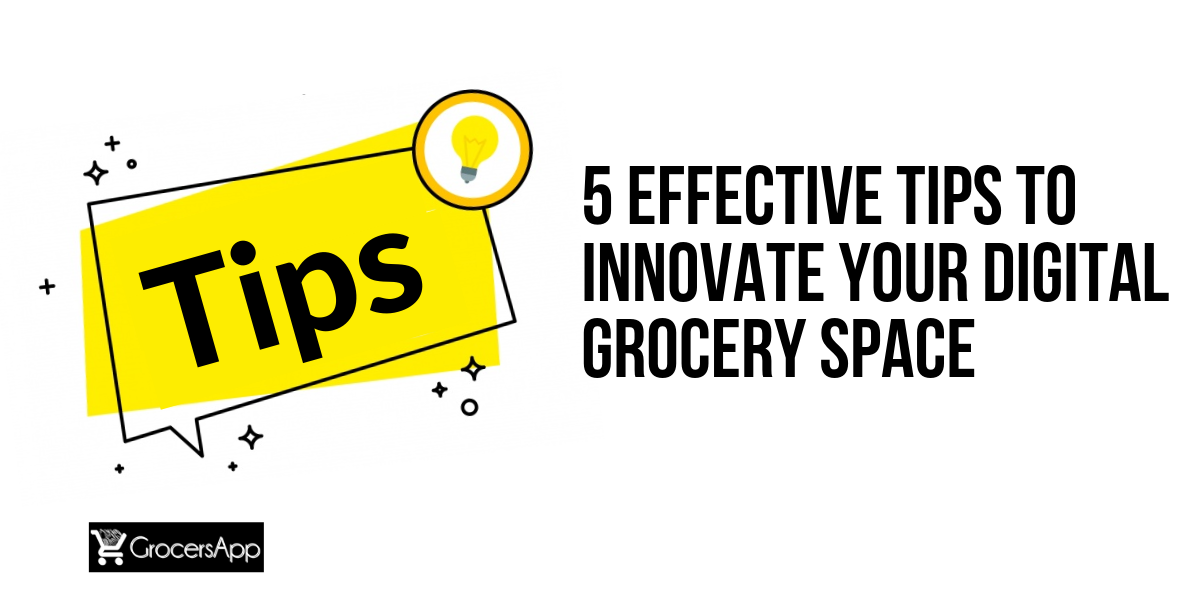 One thing to remember is that people do keep getting bored with the same monotonous routine. They need something new to experiment all the time. This trend is most widely seen in millennials. To keep up with this demand, it's important the digital grocery space keeps getting innovated. Now you must be wondering how that can be done.
Check out these five amazing tips to innovate your digital grocery space:
 1. Seamless Checkout Experience: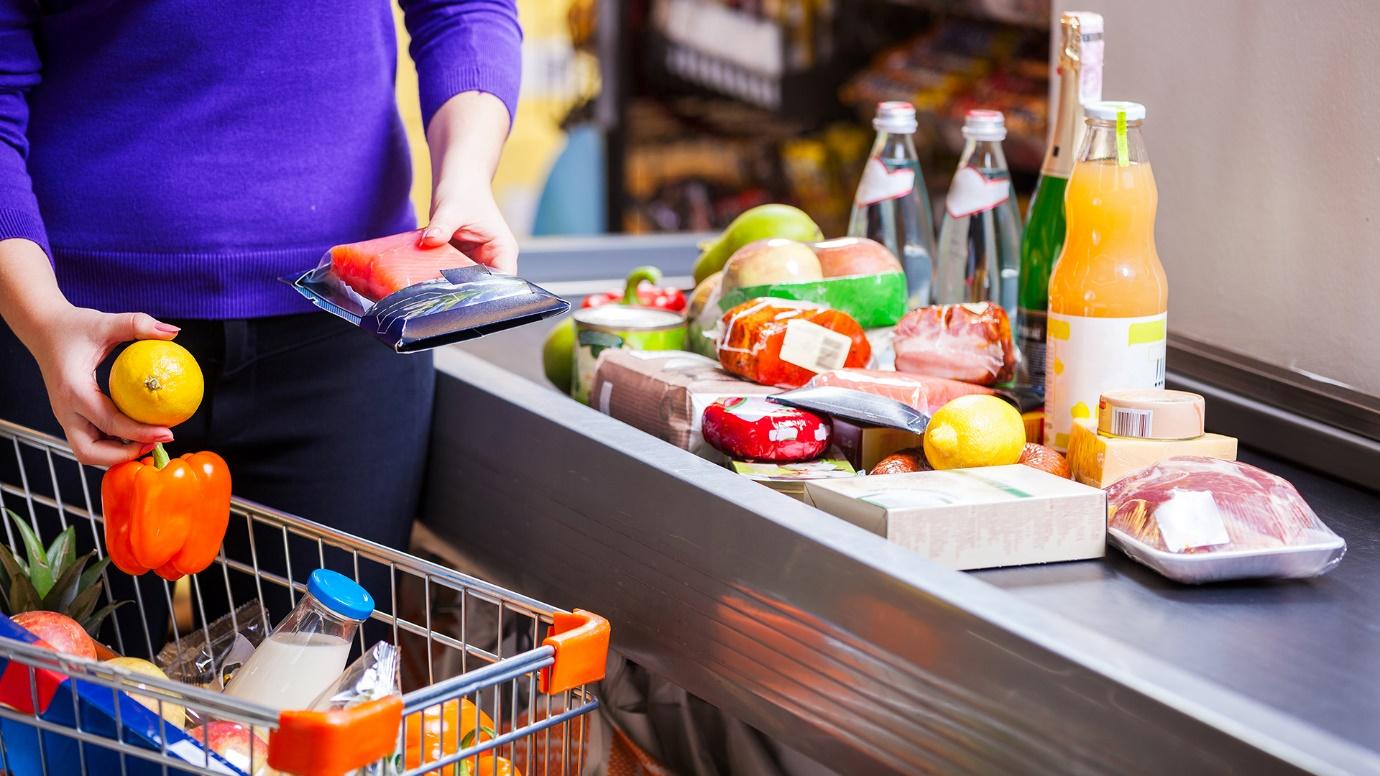 Now, this one is a blend of online and brick and Mortar. One big example, in this case, is Amazon Go. It is one of the world's most advanced technology. There are no lines, no checkout, just grab the items that you want and go!! You simply use the Amazon Go app while entering the store, pick up the items that you want and when you walk out your amazon wallet is charged automatically.
Now, what is the technology behind all this? There are three aspects to it – Computer Vision, Sensor Fusion and Deep Learning. It automatically detects what items are picked off the shelf and which are returned to the shelf. Based on that you get a receipt and your account gets charged.
Doesn't it sound fancy? You get the satisfaction that you have picked the items of your choice and don't have the hassle of waiting in a line and check out process is seamless.
 2. Convenient Meal Kits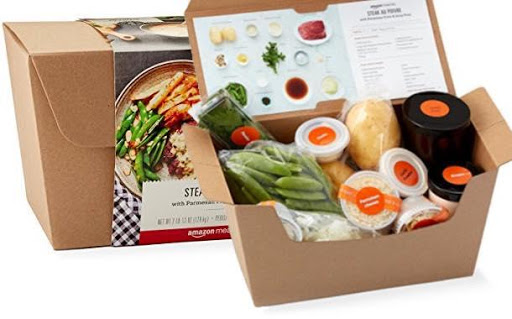 Source: Google Images
This can be a showstopper in your grocery store app. People these days, especially the working population have limited time to cook and arrange for meals. With a forty-hour workweek, it's almost impossible to keep arranging the ingredients and cook a very fancy meal for your family. Having meal kits can be a good solution for this.
For Example – If you want to have those crispy cheesy fries, the meal kit can have diced potatoes, cornflour, ketchup and other sauces and veggies packed in one kit. Another icing on this cake can be attaching a recipe along with the kit so that the buyers don't have to think much, ingredients and recipes are both readily available. They just have to go, cook and serve.
Like this you can keep expanding the range of kits, customizing the menu for the whole week for a family. No more opening the fridge every day, and thinking about what to make and spending hours on it. A great example of this is the Amazon Meal Kits – Through that, you can make a meal for two in under 30 minutes.
Another innovation to this can be meal kits for kids' tiffin boxes. Preparing a wholesome meal for kids is a concern of every mother in the world. She wants to feed the best to her child. But, due to the paucity of time, she can't do that every-day. Why not make her life easy through these meal kits?
 3. Making Grocery Shopping a Unique Experience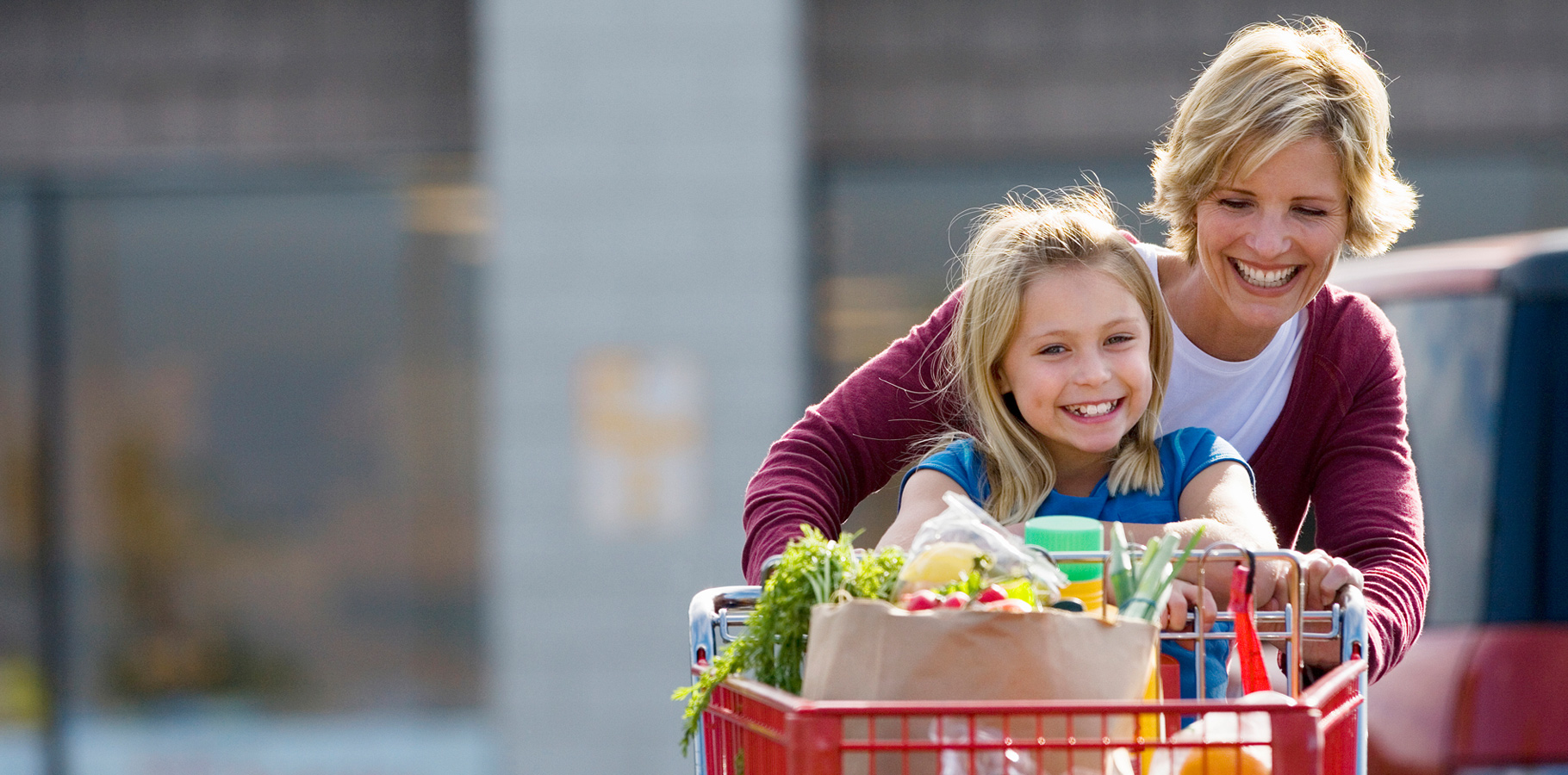 Grocery shopping is like a ritual in every household, why not make it a memorable experience. A major way this can be done is by involving the whole family in this experience. Which kid doesn't remember buying groceries with his/her mother?
Why not invite the whole family to shop and provide some engaging activities for kids, so that mothers can shop and kids remain engaged as well? This can range from simple activities like miniature play zones in grocery stores and constant staff interaction, specifically with families that come for grocery shopping regularly.
Having give-away candies for kids at checkout counters is also a good option in this zone. Having an in-store restaurant can also be a great option. A great example of this is the Kitchen 1883 concept used by Kroger. It focusses on American comfort food, which is closely allied to the grocery proposition.
 4. Virtual Reality Experience in Grocery Apps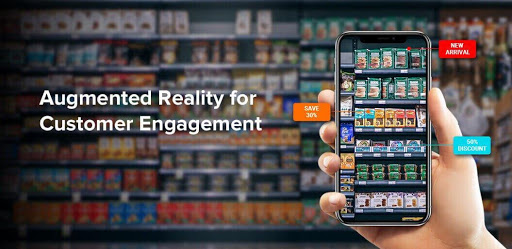 When customers point their smartphone in the right direction at locations such as public squares, a virtual store is displayed where items sit on shelves or hang from the walls. This app provides a simulation of a physical retail store so shoppers can feel more immersed in their online shopping trip. This can be especially fun for kids. 
 5. Crowdsourcing Analytics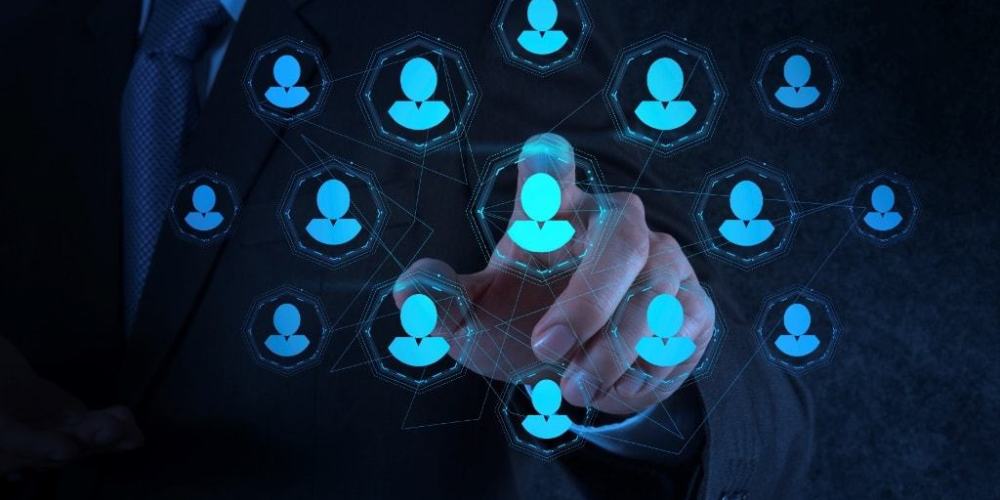 This can be a great feature in any grocery ordering app. Via customer crowdsourcing stores can stock only the materials that will sell. There can be features like Avoid the crowd. Social media feeds can tell the user how busy the shop is before they enter it. This not only improves the real-life experience but ensures an increased footfall in the grocery stores. 
While the shoppers visit the stores, they can keep scanning all the items while picking them and an automatic bill can get generated which they can pay at checkout or online. There can be a great reinforcement of the grocery brand by displaying the Facebook likes that your brand has. This ensures that people know about the popularity of the store.
Also, you can display stats like how many people have purchased that particular product, that very day. This serves two things, you get to know the demand for a particular product and stock it that way. Second, users get an insight into the products that are frequently bought.
Now that we have deep-delved into the idea of innovating the digital grocery space, in case you want to build your mobile application for your business, GrocersApp can take you through the process of building one with ease. If you have any query, write to us at info@valueappz.com