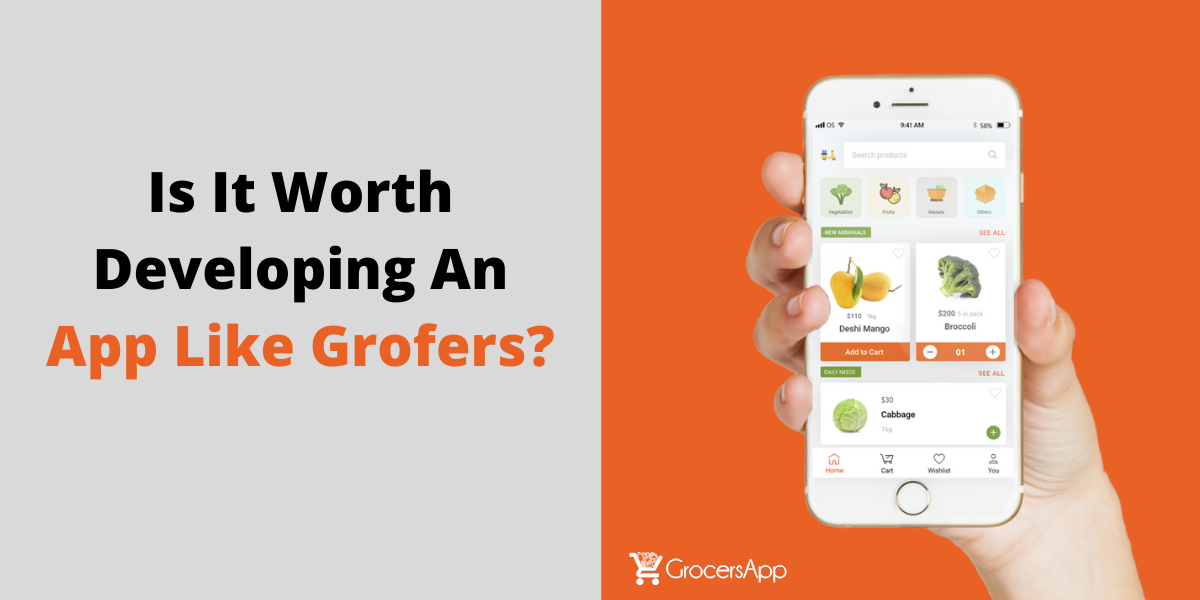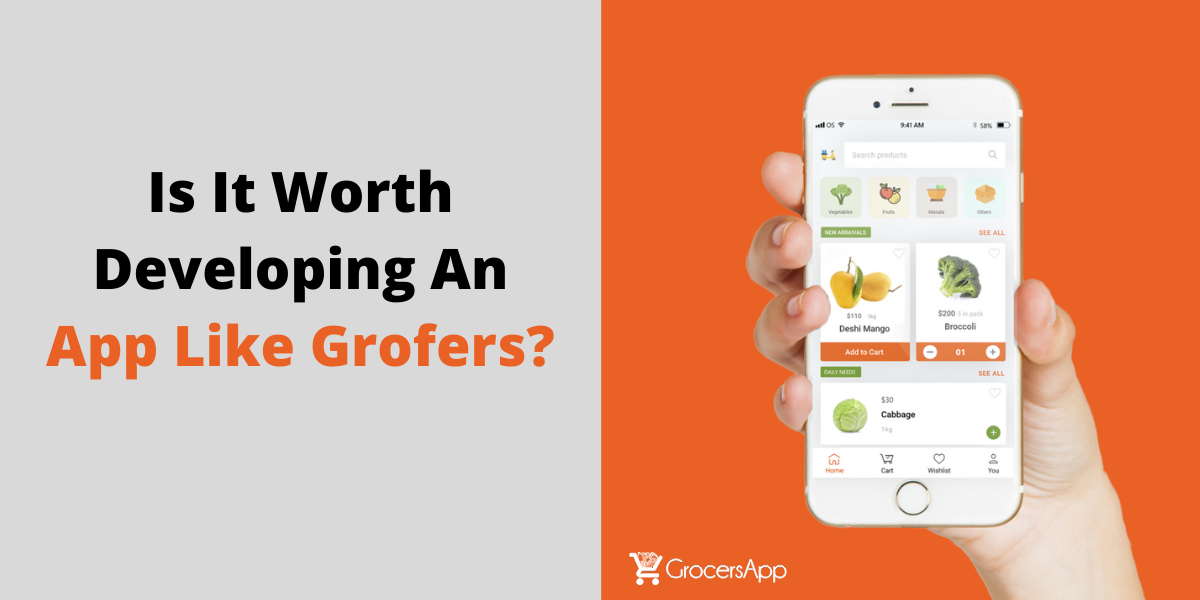 Technology has vast innovations. And, in the present time, all the industries have got their hands on the new technology trends. The emergence of technology has made the retailer's life a lot easier.  Grocery shopping is no longer time -consuming nowadays.
There was a time when you had to take out your time to shop for groceries. Gone are the days where money and time were both wasted. Online grocery mobile apps like Grofers are turning out as a blessing for customers.
But do you know how much profit these apps earn? What is the cost of developing an app like Grofers? We've enlisted all the valuable information below according to your grocery business requirements. 
What Features Are Required to Develop an App Like Grofers?
To develop an app like Grofers, there are three panels you need to work on:
1. Customer Profile: Customers can log in on this panel by their username and password. If they are first time users, they need to sign up. Customers can also get to know about their previous orders once they login to the app. 
2. Browse Products: Customers can browse different categories of food and groceries. Every product should have a detailed description of its price.
3. Delivery Scheduling: The app like Grofers allows customers to schedule delivery according to their preference. This helps them to set delivery at a preferred time slot. The user panel will enable customers to schedule the delivery as per their convenience. 
4. Order Tracking: Customers can track their orders. The real-time order tracking helps customers to keep updated about their order status. 
5. Multiple Payment Options: There are different types of payment options available in the market. Customers should not return because of limited payment options. Give them multi-payment options like PayPal, Stripe, debit/credit, wallet, or COD.
6. Offers & Discounts: Attract customers by giving them exciting offers and discounts. Customers should benefit so that they will come again to use the app.
7. Review & Settings: Customers should able to review once their order is completed. So, create a review & rating page for customers. 
1. Dashboard: By providing a dashboard, it allows the app admin to manage and track all the orders and activities on one screen.
2. Manage Payment: It will help to manage all the payments in one place using the admin panel. It should be easy to use and should contain all the payment information on all types of transactions. 
3. Assign Order: The app admin can see all the orders; you can assign and check if they are getting delivered on time.
4. Manage Customer: To engage with customers, this panel will help you to provide different services and notifications at times.
5. Manage Store: Total orders of the day and if they are correctly delivered or not, which can be easily seen on the admin panel.
1. Store profile: The delivery person will get profile credentials by the owner and can check the assigned orders here.
2. Manage orders: Orders from the customers will be shown on this panel. Accordingly, the store delivery person will update the order status and complete the orders. Sometimes, they can cancel the order if the delivery location is too far from the store.
3. Sending notifications: This panel should send notifications to the customers regarding their order status.
Check more features that you can have in your on-demand grocery delivery app here!
What is the Cost to Develop an App like Grofers?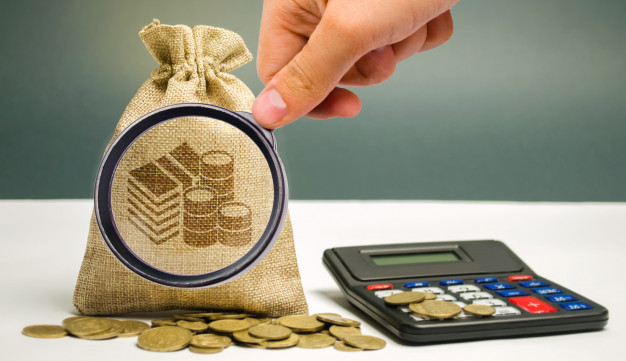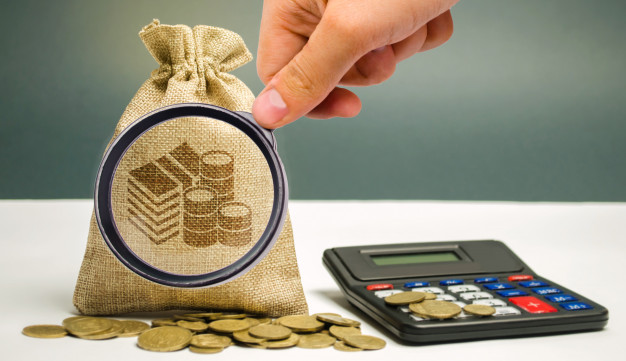 The overall grocery delivery app development cost can be calculated by its features, the platform chosen by the app owner, country, and currency, where the app will be launched. It depends on the developer's cost as well. 
The approximate cost of the grocery delivery app in the United States is somewhere around $10,000 to $30,000 for a single platform that is Android or iOS. The development cost will increase if you want to build a cross-platform app where you can add more features to it. This will surely give more customers and more revenue. The development cost will go up to $50,000 for a cross-platform app that is Android and iOS.
As this is one of the leading industries, the grocery sales are expected to increase up to $17.65, and by 2022, it is estimated to grow to $28.05. So calculating the overall expenses and knowing the benefits will definitely help in staying ahead of the competition.
Factors To Consider While Determining The Cost of a Grocery App
There are so many factors that you can't neglect or ignore while developing a supermarket app like Grofers. These are the minimum factors to build an app like Grofers, but you can surely add many more features to it.
Application platform

Size

Design

Customization required

Advanced features

Additional Cart Feature

Payment Gateway Platform

Tracking GPS inbuilt-navigation
Facts About Online Grocery Business
In the United States, the online grocery sales number is almost

17.5 billion dollars in 2018

and is predicted to cross 30 billion USD by 2021.

More than 50% of people will buy groceries from online platforms.

Currently, 2.08 million people visit the Grofers app.

In 2020, Grofers will spread out to the majority of cities in India.
A one-stop app like Grofers will surely help you make enormous profits as the online ordering of groceries is in high demand. Try to incorporate the latest features in your app or grocery delivery system. Also, making a cross-platform app would be beneficial as more customers will use it. Depending on the budget, manage finances wisely. 
Looking for someone who can help you create a grocery store app with the must-have features? GrocersApp can take you the entire process of Grocery app development. So, get in touch with us at info@valueappz.com and kick start your online grocery delivery business.