The growth over On-demand grocery delivery app like Walmart is increasing because of its usage and convenience. With the huge popularity of food ordering and delivery apps, people are focusing on building apps. One can order anything and can get any work done with the help of apps. Every entrepreneur out there wants to fill the gap between the industry and the customer. You can be one of them and make profits.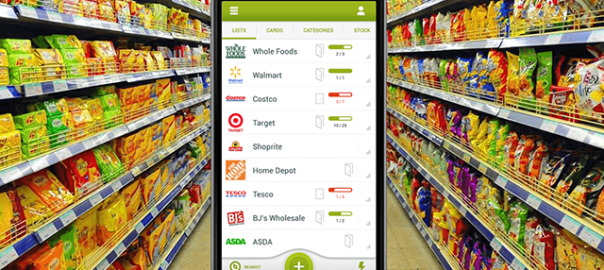 Are you thinking of designing a grocery delivery app? Well, you made the right choice. Ordering groceries through an application makes work so much simpler for a consumer. This will lead you to be ahead in this industry. This way, you can make your digital presence too.
But, let's start with the basics of why customer prefers ordering groceries from the supermarket mobile apps.
The reasons why customers prefer a grocery delivery app over a grocery store:
Comfort
Comfort is the major reason why people are shifting towards the grocery app. Nowadays, every on-demand grocery delivery app like Walmart, Publix, Grofers provides convenience to the customers and that's why these apps are demanding.
Now the customers don't have to follow a line to shop in the market. They can simply order anything from their cell phone and it will be delivered to their doorsteps within a short period of time.
Time saver
Major users of the app are the customers that go for a job. In the case of the hectic schedule, it's quite frustrating to shop the grocery after coming from a job. Right from going to the store, then picking up things, and then traveling back home, it requires a lot of time.
However, with a grocery app, you can shop from wherever you are and whenever you want. Also, it is not time-consuming.
Money saver 
Another advantage of using an app is saving money. Grocery shopping app is an ideal way of shopping to get discounts, offers, loyalty points, etc. Also, the traveling cost to go to the store will also be saved. The majority of the customers will buy whoever offers them the best price.
Shop for your friends or family 
Another reason why grocery shopping is becoming famous is that you can also shop for your friends and family. You just have to add an address and order the items to get delivered to their homes. For example – an elderly who faces a lot of trouble while walking, going to the grocery store is impossible. She can just order from the app and get groceries delivered at home.
Avoid impulsive buying
Shopaholics, grocery app is for you. Numerous times, we end up purchasing that additional biscuits or chocolates which wasn't on our list. The supermarket is commonly loaded up with enticing items that we can't resist buying. But, if you order it from the app shopaholics can control their impulses to stop overbuying. They can purchase just those things which were on the list, instead of buying things that they never planned to purchase in any case.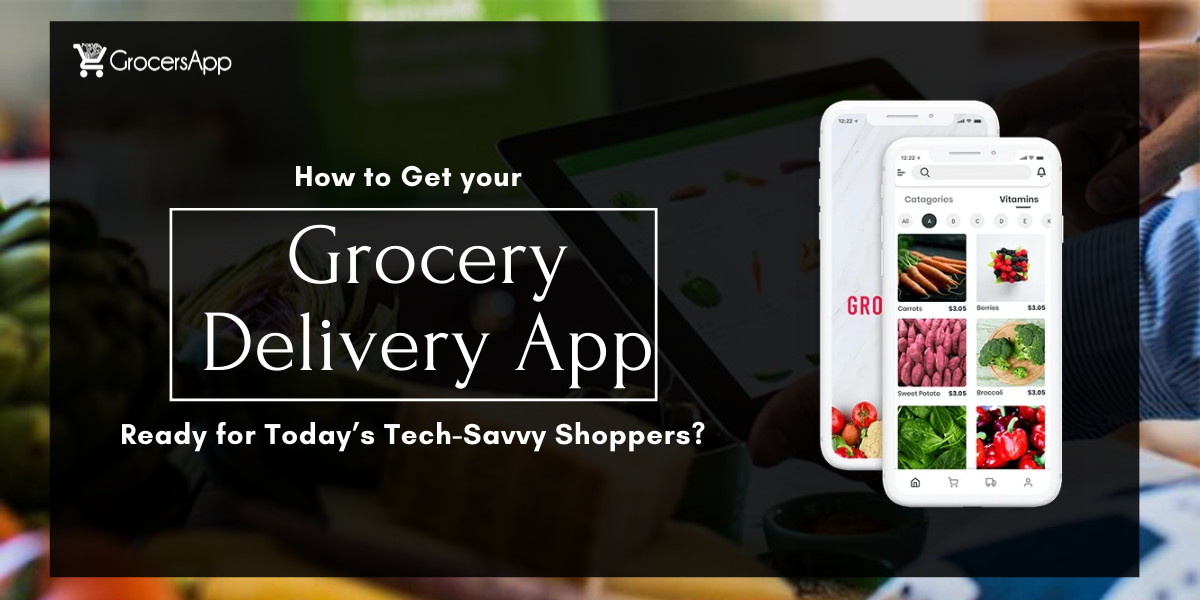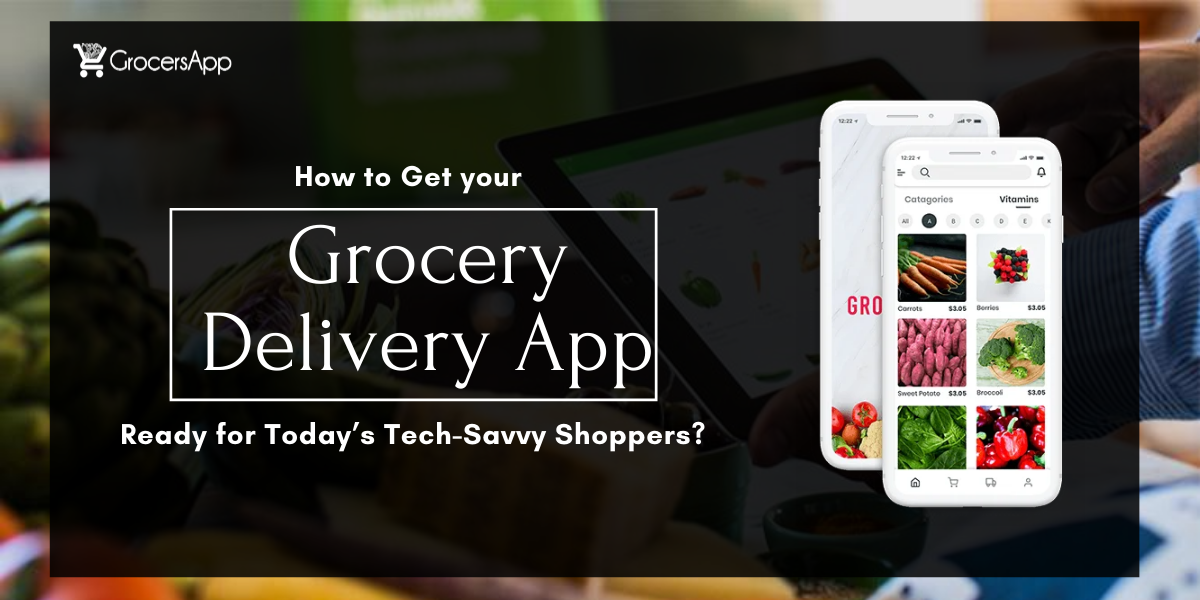 Here's a quick guide to the grocery delivery app, its features, how should you build, advantages, etc. 
What are the required features in a Grocery-delivery application?
Signup process
The initial step for making a wholesale grocery app incorporates a signup process. The customers should be able to join using email or any other social media account. Along with this, the customer's details should be added like address, phone number, etc. You should also offer an option for password recovery in case the user fails to remember the current password. This is the primary method to start the grocery app. 
Dashboard
When a customer will log in to your app, the first thing they will see is a dashboard. It comprises of various buttons like your account information, home, categories, search, offers, cart. Your dashboard should be easily understood by the customers. Basic requirements like where to search, where is the cart, how to do a payment, etc should be accessible. The application's usability is an important factor in getting more customers. So, design your UX accordingly. 
Apart from this, whenever a customer sees the listed product and tap on it, every detailed information of the product should be visible. It will help you to build trust between the customer and the app. Right from the product description, size, price, discounts, expiry date, etc. should be listed on the app.
Search option
The search option is mandatory in your app as it helps the customers to modify the searches according to their preferences. It should include filters so that they can set the price, type of grocery or any other modified search they want. It saves a lot of time and the customer can order it easily. 
Application usability
When developing an app, you should always make sure that the application is up to date and customer friendly. Your app should offer a wide range of groceries, should be easy to use, the adding of items to the cart, checkout, efficient search filters, quantity, should happen in few clicks. Once all the required products are added to the shopping cart, payment can be done seamlessly. This will help you stay ahead of the competitors.
Delivery service
Whenever a customer orders from your app, one thing to be prioritized is timely delivery. Your app should accept orders and deliver within the specified time irrespective of any conditions. This will help you to build good customer experience. Another way is to give an option of a delivery slot to the customers in which they can book a slot as per their preference so that they can plan their schedule accordingly. This will help tech-savvy customers to use this feature efficiently. 
Setting-up location
Customers need to have the option to get the grocery delivered at any desired location wherever they want. You should give them the feature of changing the location on the map. Setting location on the map also helps delivery boys in finding your location at ease. Also, the address once set should be saved for future orders. It will help customers in placing orders easily. Hence, your grocery store sales app should be flexible in giving all the features that your customers want. 
Payment Gateway
This is the final stage of completing an order. Payment gateway in your app should be secure and fast as customers will not wait for a long time. If your system fails, customers will leave the app and can switch to your competitor's app. So, give the best every time a customer uses the app. There should be all the options of payment like card payment, net banking, through wallets, UPI payment, etc. 
Customer reviews
When an order is completed right from ordering to delivering, customer reviews matter a lot. For this, you will have to give them the option of review for the service you gave. You can ask for their reviews for everything. It depends on what feedback you want from the customers as you will require it to provide a better experience in the future. 
The grocery delivery app development process
As we have discussed the features of a grocery delivery app. Now, we can consider the grocery mobile app development process as the next step.
Planning 
The foremost part of any app development is research and planning. Right from the idea of making an app to the final execution of it, there are various stages involved in making an app. First, you will have to search for competitors in your area and know if they have an app or not. Note down their app's pros and cons, what are they providing, how are they connected to their customers, etc. After the research, you can start designing your app and note what to add and what not. Without planning nothing will work in your favor. 
Designing and Building
This is a tedious procedure but you will have to redesign many times till you get the required built up of your app. Build it according to your planning. Proper execution is important as it fully depends on your app. Bandwidth to be considered while building an app as a single issue can make your customers leave the app. Plus, the grocery store development cost depends on this given two factors.
Test your app by launching the beta version
Before launching an app, it should be tested. You can launch the beta versio0n of your grocery delivery app. You will get errors, reviews, and the last step you need to fix the errors. More importantly, you should always look that errors should not reflect in the final app. Test your payment gateway, the final part of the order. Customer satisfaction is important because it will help to retain them for the future.
Launch
After all the hustle, you are ready to launch your grocery app. Make sure you don't do any mistakes. Proper market research will lead you to success but a poor approach to marketing can result in downfall. Target your ideal customers, give some launch offers for them so that they would want to download your app. Make use of every social media platform to market your app everywhere. 
How your business can make more money from a grocery delivery app?
There are three ways by which you can earn profits by launching a grocery app in the market. But before thinking of profits, your app should reach to potential customers. 
Commission
This revenue model is fully based on commissions. It will depend on the products you sell, the popularity of a particular product, and many more. To maximize your earnings, you can partner with the high paying vendors, set different commission rates as per the product. 
Subscription
This is a recurring model in which app owners will give discounts and offers to the customers for every subscription they make. You can earn for a long time using this model. The retention of customers is high and also higher chances of staying in the market. Most of the apps in the market are using this type of model.
Through advertisement
The promotion of local vendors through your app is an ideal way of making some extra profits. This model can be built if you are making an aggregator app. You can get a better ROI through this & give the feature of a sponsored category for which vendors will have to pay extra to be on top. You can also set banner ads for a specific time period according to the charge they will give you.
Which is the best grocery delivery app model to build?
There are various grocery apps that you can build like aggregators, market places, single stores, grocery chains, personalized grocery apps. Every type has its own advantages and disadvantages.
However, an aggregator app has fewer risks than others. Several brands around like Walmart, Publix, Grofers have made their grocery apps and are attracting several customers from it. By doing this, they are offering high-quality services to their clients online.
It is important to maintain customer relationships so that you don't lose your brand identity and brand's trustworthiness. 
Building your own grocery app will benefit you as you will have full control from taking orders to collect the right amount. There would be no dealer in between.
You will have to first find out which type of grocery app you want to make and then the rest of the things will fall in place. Hiring a team of developers will be of great advantage as they will make the best grocery app for you.
To know more about the grocery app, you can contact us at info@valueappz.com. We will help you in every way possible and build an app as per your requirements.