Every year there are major digital transformation trends hitting different industries. The grocery industry is among the few top industries that will witness some major changes, thanks to technology! Grocery stores today see technology as a way to address the existing challenges and get an edge over their competitors. From AI/cognitive computing to improvements in omnichannel retail, technology is boosting user experience by providing smart shopping ways.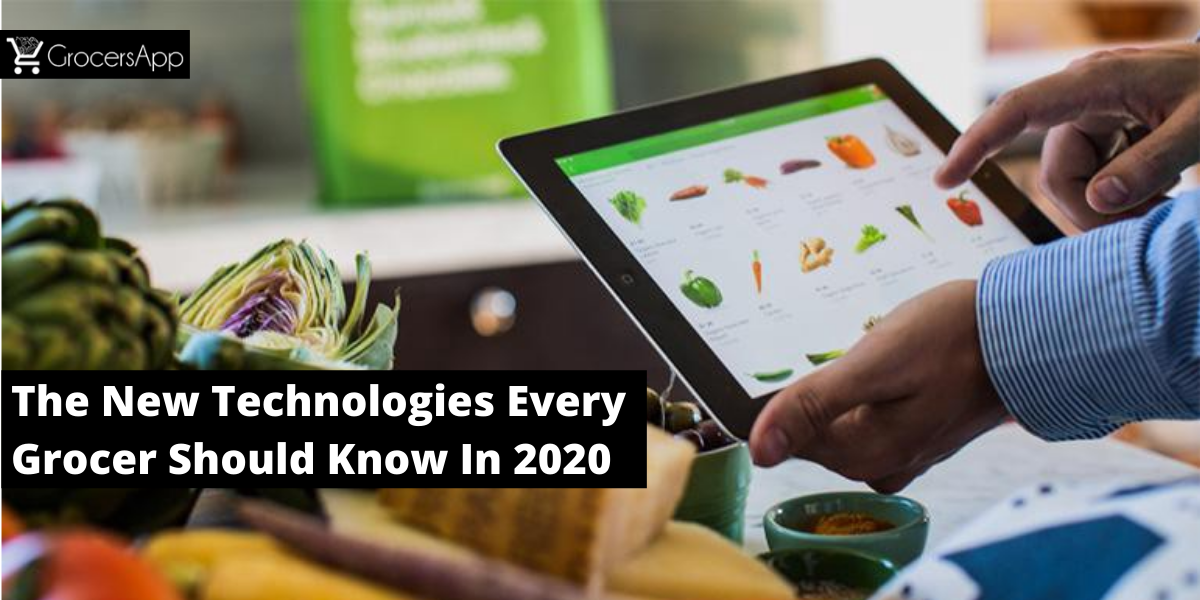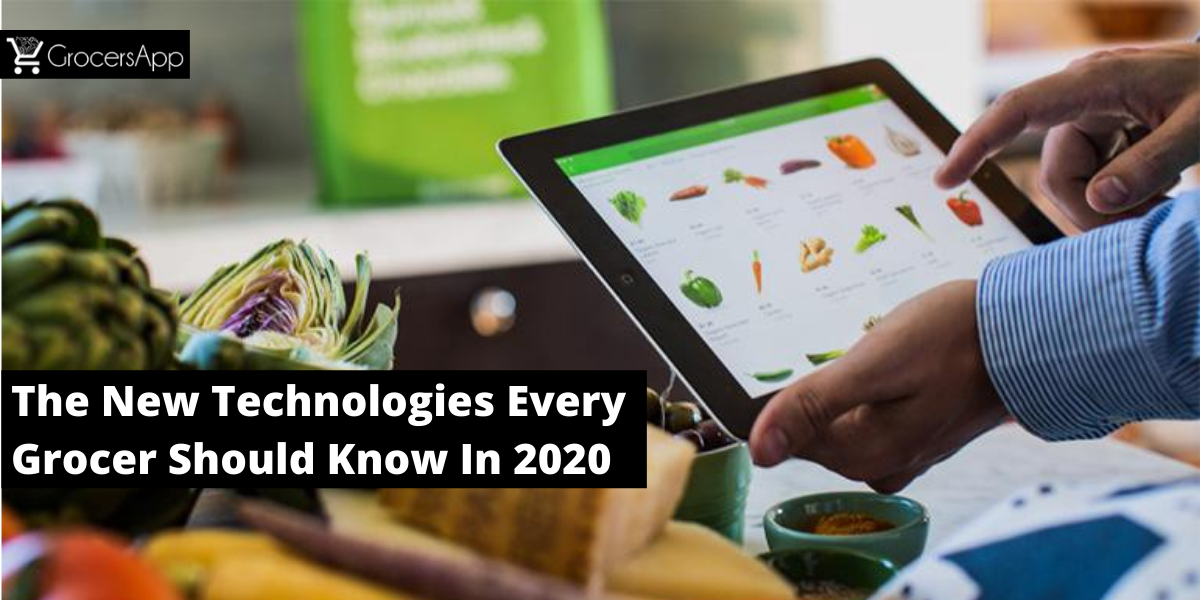 We all know how grocery delivery app development is trending among the grocers, but what technology is ruling? Well, that's what you should focus on! So, before we enter 2022, let's check the list of new technologies that every grocer should know.
New technologies that every grocer should know by 2022:
Multitasking and Adaptable Equipment
Next-Generation Design Planning
Robomart
Energy Efficiency Through Internet Of Things
Cashierless is Trending
Keeping Up With Kiosks
1. Multitasking and Adaptable Equipment
Retailers today are automating various aspects of e-commerce fulfillment. The best way to ensure long-term profitability is to look for multipurpose equipment. Grocery retail stores have tons of grocery items and managing them all is daunting. By using multitasking equipment you can manage all tasks effortlessly and enhance your customer services. For example – RightHand Robotics helps to pick and place the individual items without damaging them. The technology relies on the grabbing mechanism and suction tool that applies the right amount of pressure to move the items from one bin to another without any hassle.
Well, the upfront cost of incorporating RightPick Bot may seem hard to swallow, but the fact is relying on humans to move items from one place to another is much more costly. Humans work on an hourly basis and their energy is not considerate the whole day. They get tired! But, that's not the case with machines. As long as you are investing in quality robotics, you will surely get hours of work in minutes.
2. Next-Generation Design Planning
Virtual Reality is taking an edge in the grocery industry. It is cutting down the time requirements and operational costs which are associated with remodeling or designing the store. Wondering, how? Well, the technology eliminates the need to travel, allowing the stakeholders to collaborate anywhere, anytime and eliminating the geographical barriers. You can create some of the amazing designs using Virtual Reality. So, by creating a logical store flow, you make your consumers feel like they are special. This keeps the audience engaged and keep them wanting to come back.
These micro-fulfilling centers for click-and-collect orders will enhance the digital-physical grocery shopping experience. The grocers just need to find the right balance to incorporate such strategies and give your customers something new every time.
3. Robomart
How about having a driverless vehicle stocked with fresh grocery items? It's not a dream, technology can make it happen a reality! People love to buy fresh items, but some hardly get any time to shop around. Online grocery shopping apps need no introduction, but technology is the coming years will not only be restricted to apps, but it will also be more than that. Robomart is an autonomous vehicle that arrives in minutes and lets shoppers select their favorite items and instantly receive automatic checkout. The grocery industry is huge, but Robomart is bliss for fill-in trips and small orders. The vehicle travels at 25 miles per hour and offers curated assortments in minutes.
Who could have thought, we will have an automatic vehicle to get fulfill our grocery list items? Technology is helping the grocers to reach the global market and give tough competition. Robomart is a perfect example of technology transformation in this industry.
4. Energy Efficiency Through Internet Of Things
When it comes to technology, how can you miss the Internet of Things (IoT)? The retailers must consider must focus on the energy efficiency and long-sustainability of the equipment. And, one of the best ways to ensure viable energy efficiency is to leverage the internet of things. The technology helps in upgrading and optimizing the equipment in your facilities. And, the fact is that incorporating technology in your grocery business, you will definitely witness lower costs. Furthermore, the technology also helps in determining the assets that are consuming excess energy and experiencing performance issues.
Many operators might be aware of the internet of things technology but are not implementing it in the right way. When incorporating technologies, it is important to have a detailed understanding of equipment, energy, and system performances. There is a  direct link between system performance and energy consumption. For instance – refrigeration leak may increase energy consumption and further affect the system's performance. Smart algorithms use new sensors, internet of things infrastructure, and cloud computing to analyze the patterns in refrigeration performances.
5. Cashierless is Trending
Bag scanner is a must in grocery retail stores. More and more retailers are now adopting bag scan and go concepts. There is nothing wrong to say that technology has its way out before it's even begun. Remember, how wholesale grocery app became the trendsetter? Well, cashierless is taking things to another level. Amazon Go is a perfect example of this futuristic technology. The company is leading the e-commerce market and moving ahead of time. They simply scan the customer's bag and check out right on their smart devices. Doesn't that sound amazing?
While some might love the idea of cashierless, others may think that it involves the risk of payments.  But, this technology trend is worth considering and researchers are trying their best to incorporate the best strategies to provide better user experiences using this technology.
6. Keeping Up With Kiosks
More and more grocery retailers are now installing kiosks at stores. This self-serve automation equipment is a reliable and easy way to engage with your audiences. All you need to do is install the kiosk at your store entrance or cash counter and let your audience interact with you. Grocers can use these kiosks to get customer's feedback or provide them with any other valuable services. It is important to inquire about what your customer thinks about your products and services. For this, having customer feedback will be a great help. By collecting data from these kiosks, you can easily analyze the preferences of your audience.
You can also install a grocery store sales app in your kiosks and let your customers buy items without any rush. Just a few steps and you are good to go.
Wrapping Up
Many big companies are already leveraging the best technologies to enhance the user's grocery shopping experience. And, if you want to stand out in the lead, then make sure you incorporate the best technologies. With all the current progress in technology, 2022 is sure to give you a lot!