The existence of online grocery stores is a lifesaver for millions. Grocery shopping is one activity that needs to be done by every household, diligently at least once a week. Now, with such hectic schedules, working parents and couples find it a big burden to keep visiting the grocery store every week to purchase the same items again and again. Ordering their daily items offers them immense convenience.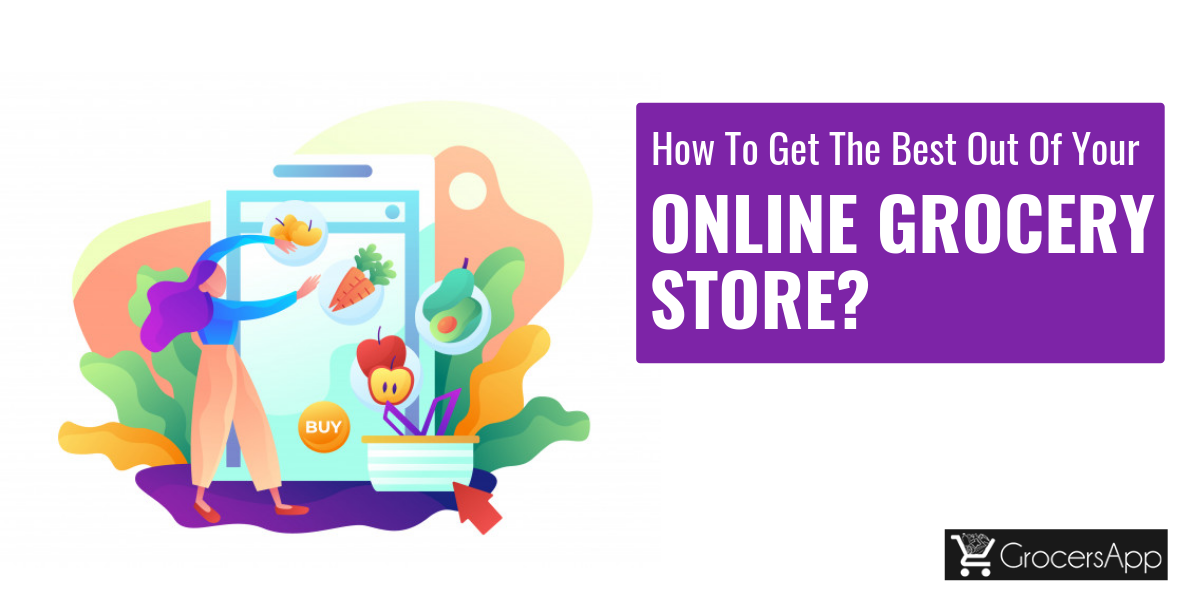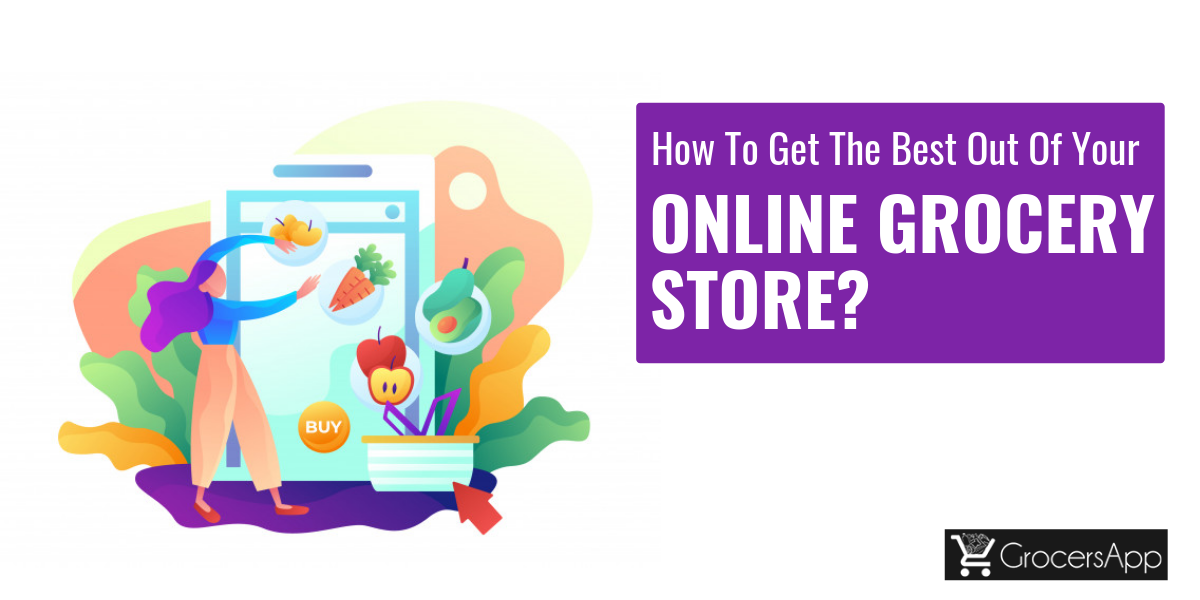 Having said that, online grocery offerings are growing like mushrooms. There are so many players out there that it has become so difficult for one to stand out again the other. What innovation can you possibly do in selling milk and eggs? It has become very challenging for online grocery businesses to find ways to make their offerings more unique and customer friendly.
Now, that we have touched upon this increasing concern among the different grocery vendors, let us walk you through a few tips and tricks that will ensure that you are making the most of your online grocery business.
Here are the 9 marketing tips for an online grocery store you can use to boost your sales:
Tip 1 – Keep it simple
Always remember that people from all age groups are ordering groceries. It's not just millennials who are using this service. You should try to keep the check-out process as simple as possible.
Research has shown that 27% of cart abandonment in online grocery shopping is due to an overcomplicated checkout process.
Keeping the process customer friendly by offering multiple payment gateways is an ethical way of increasing your sales and getting the best out of your online grocery store.
Tip 2 – Using Pop-Up Offers
An element of surprise or that extra cashback/discount can foster customer retention. It is a significant factor which people lookout for a while shopping for grocery online. Having said that, the pop-up offers must be relevant and are given at the right time.
Giving too many pops up notifications might irritate the consumer, and they might abandon their purchase as they might be in a hurry to buy their products.

Tip 3 – Live Chat Feature
This is very important and can be automated as well because so many people have a similar type of doubts which can be clubbed and answered in one go. Solving consumer problems can lead to overall growth in cart conversions.
This offering can be made more educational by offering the nutrition information about each product, handcrafting recipes using the items that a person has added to his/her cart and so on.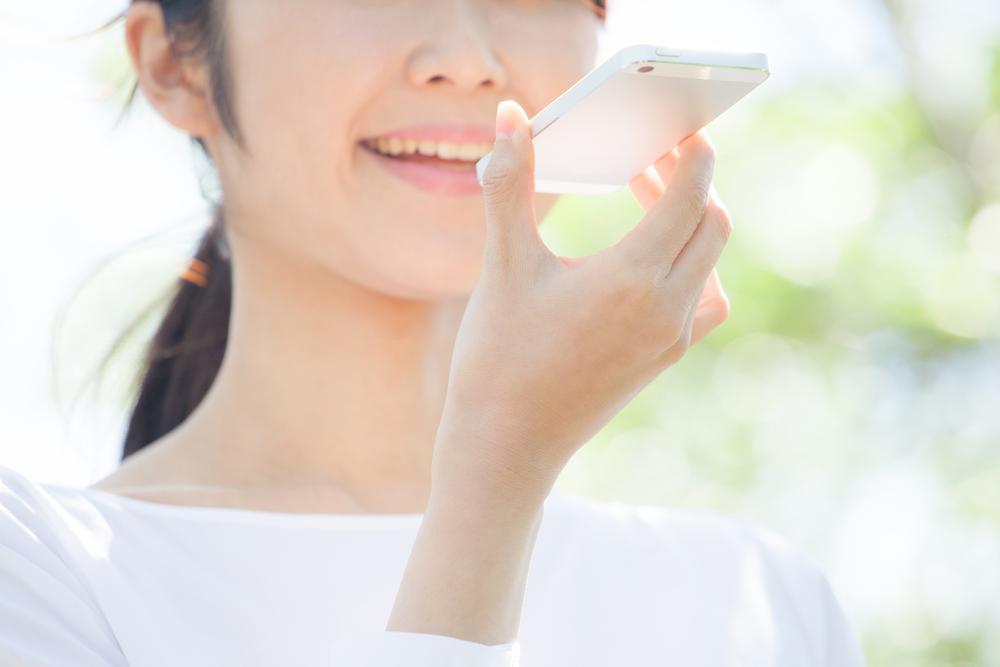 Tip 4 – Social Media Marketing 
There needs to be ample marketing to be done to build stronger relationships with your customers. Adding simple Facebook/Instagram like buttons or Refer to a friend into an online grocery delivery app can help the business to spread the word about how it is different from the rest. 
When consumers share their favorite products with their friends using social media, it gives them a seamless shopping experience. Socializing your online store not only makes it popular but also gives you a platform to emphasize on what distinguishes you from the rest.
Tip 5 – Implementation of Tiered Pricing 
What is Tiered Pricing exactly? It is a strategy employed to determine a price per unit within a range. Pricing is significant in assuring customer satisfaction. Only when a consumer feels that he/she has got something at a competitive price, will he/she feel completely satisfied with his/her purchase and recommend it to others as well.
Given you are offering so many price versions of the product, buyers can pay for what they can afford. The lower price tiers will be the ones that will catch the consumer's eye first. They will gradually move to the upper price ranges. Another add on to this can be grouping the product by quantity, quality, and service.
Tip 6 – Quantifying the Benefits Given
This is a no brainer. Everyone wants to understand how much they have saved by shopping at your online portal than the others. Quantifying the savings that you have made will help the consumer feel accomplished. 
After checkout, when you finally get the invoice, you can summarize what savings have been done invoice wise. You can then make this interesting by summarizing the savings made every month and how it compares to that day price. Sending out a comparison of your savings versus what the other vendors are providing is a right way of retaining you're your customers.
Tip 7 – Buy Online, Pick up in-store
This is another excellent feature that can be very promising to attract customers. Big giants like FreshDirect and AmazonFresh have already started this service. The best part of this is that users don't have to stand in long queues waiting for their items. They can select what they want and then handpick the items at the store. This assures them that they are buying the right products as they can manually monitor their purchases.
A great idea when the store is in your vicinity and you can easily pick up the items while coming back home from work.
Tip 8 – Grocery Shopping App with Advanced Features
Digital literacy is evolving at an exponential pace. Retailers shouldn't underestimate the nation of digital natives. Gone are the days when people were willing to wait for hours to buy groceries. Having a great app for your grocery store is a must for any business as people are relying on the internet for practically everything. 

Having advanced features to your grocery shopping app like live chats, order analysis, order summary, relevant push notifications will not only enhance your app, it will also attract the millions of millennials who otherwise would take no time in switching to something else.
Tip 9 – Staying away from failures like – Dark Stores
This term "Dark Stores" was coined by Tesco. It means a normal warehouse except that it's without the customers. It failed to adapt the layout and workflow to create picking efficiency. Now that Tesco has recognized this in each successive version of its warehouse, there is more automation and efficiency.
Having a successful online grocery business can be challenging as there are so many players out there. You must stay up to date with the recent trends and keep improvising your business as often as you can. This space is very exciting and the best part is that the demand for this business will never die.
Now that you have explored how to get the best out of your online grocery store, in case you want to build your mobile application for your business, GrocersApp – grocery app development company can take you through the process of building one with ease. If you have any query, give us a call at +91-7508844938