Are you still a brick and mortar grocery shop owner? Are you paranoid about what is coming in the future now that there is a heavy reliance on the internet for everything? Are you looking for opportunities to scale your grocery business? Agree or not, in this Tech Savvy world mobile apps are the tickets to convenience.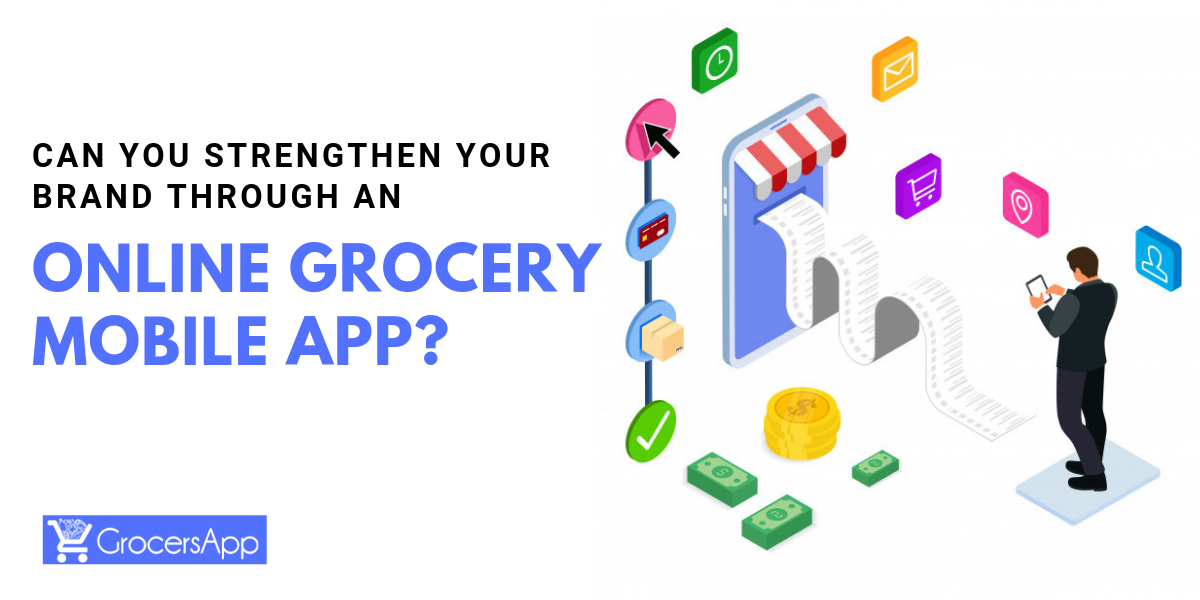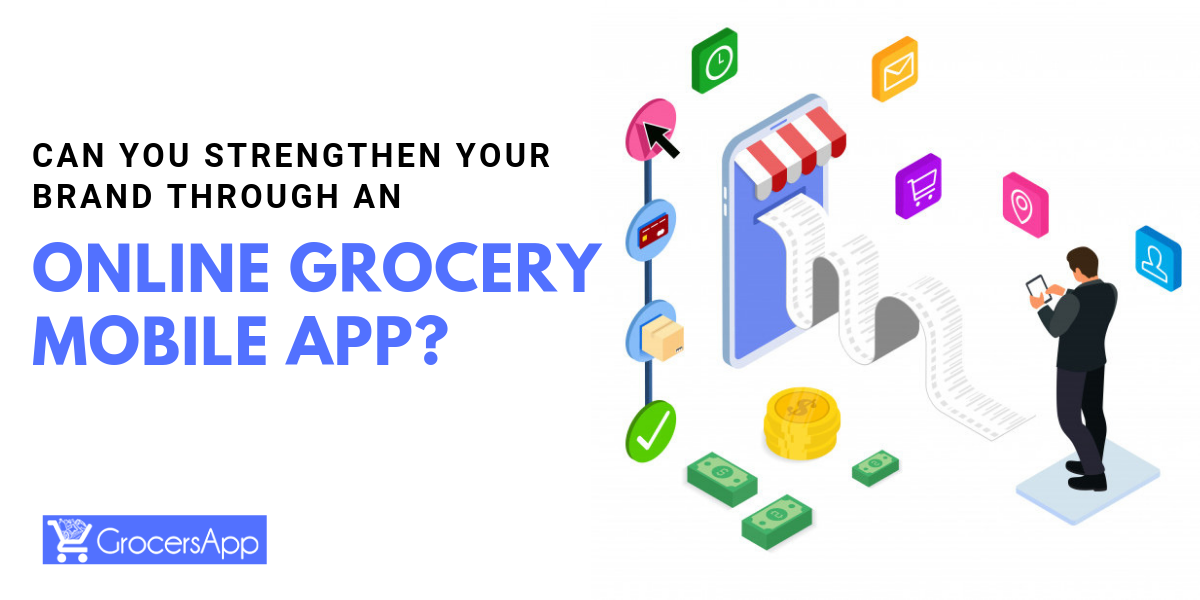 A few clicks and you get everything delivered at your doorstep. The popularity of mobile apps is so much that 43% of shoppers said that they prefer mobile apps in comparison to grocery shops.
Retail Grocery Shops in Local Areas -> Supermarkets->online grocery stores->On Demand Grocery mobile apps
On-demand business like grocery has difficulties associated with it, but there an On-Demand Grocery Mobile App can be a solution to all your woes. Now, you must be wondering about the feasibility of Grocery App Development and is it worth it? Welcome aboard. We'll walk you through the advantages of grocery store app development. Let's divide this into three parts.
How does an on-demand grocery mobile app strengthen your brand:
 1. It saves time – With a Grocery Mobile App, you don't have to get into the hassle of visiting the store, finding items, checking price and discounts, and then finally buying the item. A few clicks and you're all sorted.
According to a survey, a shopper on an average spends 40-50 minutes in a grocery store, and suppose if he/she makes 2 trips per week, that translates into 78 hours per year.
2. Order Tracking and Managing Budget – Added facilities like order tracking help in keeping you posted on the latest, that is the time of delivery. It also helps in planning your budget as you don't overspend like you would have done when you would have visited a supermarket.
We always tend to overspend when we go personally as new items in the store attract us and especially when you go with your kids its certain that you buy some extra Cadbury. You can also see a summary of your previous orders and devise a monthly budget plan.
3. Fight Competition – An on-demand grocery mobile app can help your business thrive amid intensifying competition. You can attract multiple people toward your business and enhance your brand with ease. Even a startup can stand ahead of the curve by offering a grocery app development application.
Image Source – www.everydollar.com
4. Discounts and Loyalty Points – Since there is such a high competition in the market apps tend to give offers and cash back to attract customers and retain them. You also have the facility of gathering points on every purchase which you can collect and encash in the future. 
5. Advanced App Features – Features like 3D images of product, Repeat-purchase option,  Browsing through categories, smart toggling in and out of the cart, push notifications, Rating and Feedback, varied payment options can all attract customers to your app and help in strengthening your brand.
6. In-App Advertisements – This is the best form of App related monetization. As users visit On-Demand Grocery Apps very often it can serve as an effective means for generating money.
7. Subscription/ Membership – This helps in gaining customer loyalty. If a customer is subscribing to your app yearly/quarterly, it means that they trust your services and will be repeated users.
8. Inventory Management – With incoming and outgoing orders one can manage inventory effectively and also gauze which items are repeated more often.
9. Wish List – This helps the users putting some products in their wish list and revisiting and buying them as and when required.
10. Real-Time Analytics – This helps in analyzing consumer behavior, like what age group is using the app? What items are they buying? How frequently they are buying the items? What is their average time spent on the app? What is the average expenditure per purchase?
11. Customer Retention – There are few things that you can offer that will help in retaining customers and enhancing your business.
Customer Support – This can be in the form of a smooth delivery, Live Chat to address customer grievances, efficient handling in case stale or items not above the mark is delivered due to the perishable nature of the Grocery Business.
Customer Rating – This is a very important part of any business as it gives you real-time feedback on your services and how you can make them better. It helps in improvising your offerings to the end user.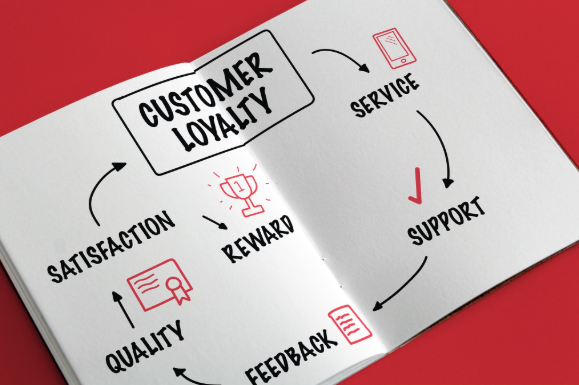 Where can all this go wrong?
Going overboard on Digital Coupons – Some amount of cash burn is required to get your app at par with other players, but it should be done in moderation. You have to ensure that users don't miss out on special deals.
Unnecessary Complexity – Always remember that simplicity is the key here. Apps are used by almost all age groups so it should be very user-friendly with clear instructions and a small demo about how to use the app.
App Costs and App Stores getting a substantial cut of the pie – There are significant grocery app development costs incurred and maintain it. Also, as you develop Android and iOS versions you have to pay the platforms a hefty amount as well, as they are the ones connecting your apps to users.
What are the good options for Grocery App Development? It can be a Grocery Mobile App builder like GrocersApp. GrocersApp brings food, technology & convenience at a common pedestal by helping a business get your mobile application. We bridge the gap between the grocery store & their customers. 
We also provide some advanced features like:
Shopping List – Offering users the experience of using e-List as they shop.
Categories of Products – We offer 5000+ products, simply choose what you want to list on your App and we can make it live within minutes.
Smart-Basket – Smart Basket helps in selecting daily need items with a fraction of time and an economical price.
So hop on and GrocersApp will provide you the best Grocery Store App Development services. We assure you that this is one of the best grocery mobile app builders in the market.