In this age of digitalization, almost everyone is switching to smartphones. Things for which we used to rely on our personal computer earlier, can all be done using a mobile phone.
Acording to sources, 72% of E-Commerce will take place on a mobile device by 2021. Also, estimates say that consumers will make 95% of purchases online by 2040.
Now, with such eye-opening trends, it's imperative that they left their mark on the online grocery delivery service as well. Brick and Mortar stores are now all shifting to online portals to progress to omnichannel services.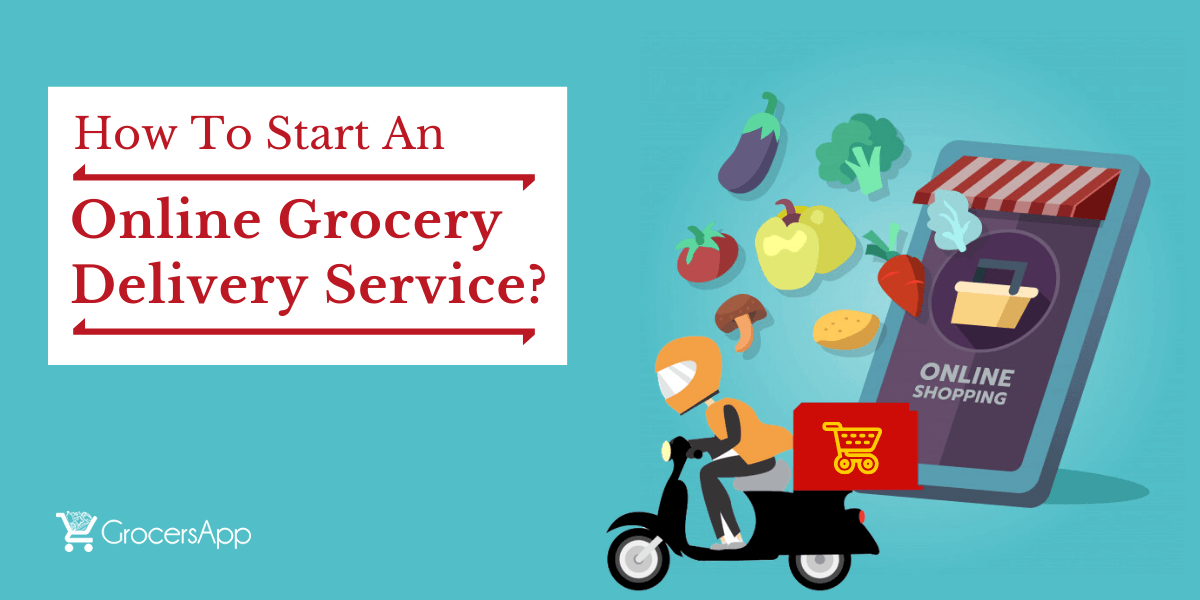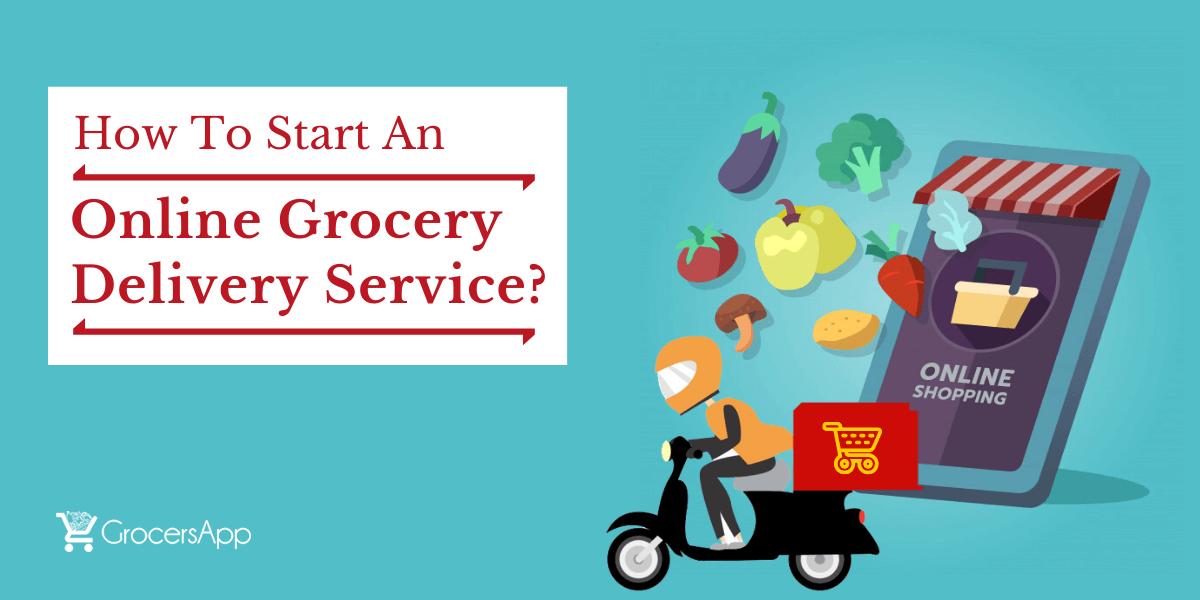 From the smallest grocery store to the biggest supermarket, all are relying on grocery delivery/ordering apps to make sure that customers remain loyal to their offerings. Now, you must be wondering how easy is it to start an online grocery delivery service?
Let's walk you through a few steps that you need to keep in your mind while starting one of your own.
Tips to start an online grocery delivery service:
1. Identifying Target Audience and Location 
This should always be your starting point in starting a grocery delivery business. If you need to understand that grocery items like fruits, bread, milk are all perishable items. Customers always want to get fresh groceries and are not even a day old. To fulfill that need there has to be constant replenishment of stock every day. 
Another important thing to note is the eating habits and the buying patterns of the people around them. There might be people of a particular community around and they would have more demand for a particular item. Inventory Management can be efficient if the buying patterns are identified early on and it also leads to reduced wastage.
2. Warehousing and Backend Support
This one is very crucial for your business. Once you have identified the location of where you want to deliver you must have a warehouse where you can stock all the items. If you feel this is too big an investment as a starting point you can tie up with reliable suppliers and wholesalers. It ensures that you don't have the additional costs until your business breaks even. Once, you have a surplus in terms of profits, you can rent or buy your warehouse and store the inventory there.
Also, always remember that since you're buying in bulk amounts, you should always negotiate the price and get a discount wherever possible.
3. Setting up a Robust Delivery Network 
A great grocery delivery platform is a deal-breaker in any of the eCommerce & online grocery delivery service business. Timely delivery, no delays, no hassles, no breakage or spillage, and no damages are ground rules in any delivery system.
Also, there is a high demand for same-day delivery. This is because milk, eggs, and fruits are items that people consume almost every day. The system should be able to handle this aspect of delivery very well. It's important to gauze the demand of products and be ready with that much human resource or delivery backup so that none of the orders get delayed.
Also, features like making the users choose between multiple time slots can help you analyze when the demand is high and then plan the deployment of resources accordingly.
The best medium is having delivery boys on two-wheelers, considering that your radius of operation will be five to eight kilometers from your base of operations.
4. Establishing a Grocery Delivery App/Website 
This one is very important as it gives a face to your business. It's a normal human tendency to judge the product based on the UI that it offers. A starting step to this is to mold your ideas and pen them down so that you can add to your website/app. Think of it in this way. If you have a grocery delivery mobile app in place you save on so many other things. There is no Office Rent, no power bills, and staff salaries.
With these costs surpassed you can now focus on selling your products at lower margins. You must get an experienced grocery mobile app builder and grocery delivery app development company on board for setting up the app.
There are a few features that your grocery delivery app must include:
A generic search of products and breaking the day to day products into various meaningful categories.

Filtering of products based on price, offers, quantity, and brand.

Highlighting the best-selling products.

Creating a dynamic shopping cart based on the repeat purchases that a customer makes.

Creating some innovative recipes based on the items in a person's cart.

Your interface must be user-friendly and clutter-free so that users can navigate easily.
5. Payment Gateway 
Your grocery delivery app/website must offer multiple payment gateways. Multiple channels of payment ensure that people can easily use their credit and debit cards to make the payment and the process becomes hassle-free for everyone.
Also, having a post-paid option can be a good retainer for customers. You can send them a monthly bill stating the number of orders and the final amount and all the payment can be done in one go. Giving them reward points on every purchase that can be redeemed later when making future purchases is also a great option.
6. Marketing Plan
No business can flourish without a proper marketing plan in place. You must market your website well covering as much audience as you can.
Let's see what you can do to publicize your channel:
Promotions in the local dailies

– This can be helpful as people still get up and read the newspaper as a habit. Sliding a pamphlet advertising about your business can be a great way to market your offering

Social Media Campaigns and Facebook Pages

– Social media is a rage these days. People spend so much time browsing through social media that having a public page there is a great way to market your product. It's not too expensive and people can pay a little to boost your page and ensure that more people get the notifications across. 

Search Engine Optimization

– This entails some cost but can be beneficial as it puts your page up on the list of searches when people want to find which are the best websites to rely on to buy the day to day grocery.

Bulk SMS

– This one is a cheap option and might not be that feasible as people hardly look at SMS these days, but it can be effective in case even a few people look at it and can advertise your product further through word of mouth marketing.
Now, we have given you an insight into how to start an online grocery delivery service. In case you want to build a Grocery mobile app for your business, GrocersApp can take you through the process of building one with ease. If you have any query, write to us at info@valueappz.com