Unless you are living in a bubble, you've certainly heard of this deadly coronavirus disease aka COVID-19. The pandemic has become an alarming situation for grocery businesses across the world. There is a relentless decline in traffic and growth.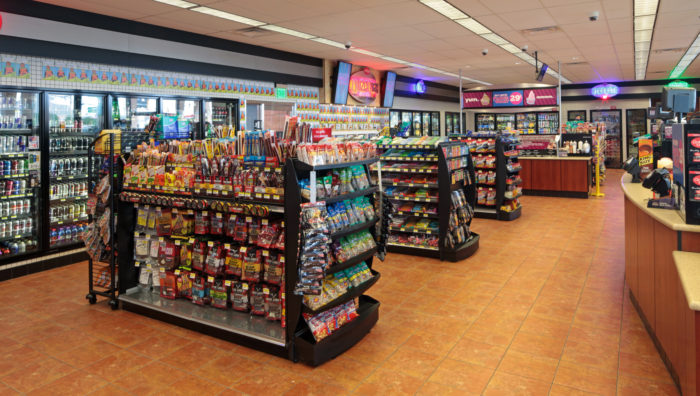 Should grocery businesses shut down during this phase? Do the grocers need to freak out? Is the grocery business in danger in the coming future? 
No! Grocery business owners, indeed, need to plan out to run a seamless business during this phase.
People are suspicious about the food and eatables available in the market.
And, why not, safety has become an utmost concern during these times. Why would anyone be careless and ignorant about their safety at such deadly times?
Entrepreneurs need to shield the business and employees amidst the coronavirus outbreak. For that, you need to prepare for the worst conditions while informing your employees about the same.
If you too are an entrepreneur, willing to let your business survive, and sustain employees for the long-term, following these top tips would certainly help.
Challenges That Pandemic Phase Has Imposed on GROCERY BUSINESSES
Altered grocery business solutions are needed:
Since consumers are just looking for the utmost safety. Almost everyone is super cautious while making grocery purchases now. Grocers need to alter their business plans to adjust to the demanding needs of the consumers, which is a big challenge for all grocers.
Hindered deliveries:
This is also a big challenge for grocers due to pandemic. Delivery partners are unable to supply timely services for some obvious reasons. They too have a fear of being infected with COVID-19 just like almost everyone out there. This is a big challenge for grocery businesses to deliver groceries on time.
Fewer staff members:

Less staff n the grocery stores have to deal with numerous people throughout the day. Delivery agents and other employees working in the grocery stores have this constant fear of getting affected with COVID-19. Hence, fewer staff members are available to deliver groceries to consumers. It has become a great challenge for grocery businesses to survive without many employees.
9 Tips to Secure Grocery Business from Coronavirus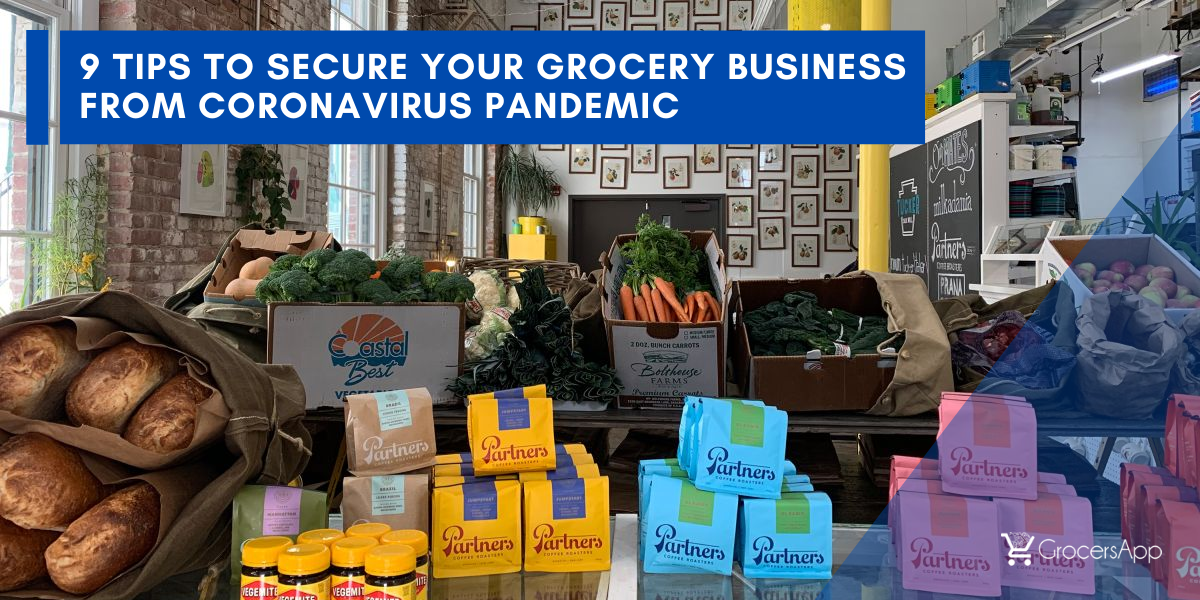 Grocers are meeting the online needs of consumers at such times while people quarantine at homes. Following these effective strategies can help you in securing your grocery business from the coronavirus pandemic.
Tip No. 1: Keep Stores OPEN for Extended Hours
What is the best way to secure your grocery business during COVID-19? Keep it open for extended hours. Of course, consumers are searching for reliable grocery services that have no time limitations.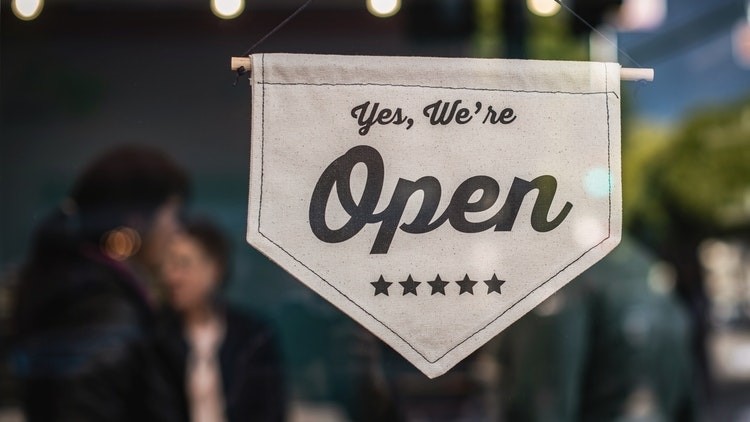 Let's suppose, your competitors are closing stores at 8:00 pm. Isn't it a good idea to stay open till 9 or 9:30 to gain more customers? Extended hours will surely help you gain more customers.
Advertise about your operational hours and let your customers know about the extended hours of services you are going to offer them. 
Tip No. 2: Reconsider your Cleaning Policies
When your patrons know that you are maintaining apt cleaning policies inside your store, they will not hesitate to shop from your grocery store. Time is crucial and you will have to build trust amongst your customers.
Let your customers know that your grocery store is clean enough for them to shop for their groceries.  Place sanitizers, disinfectants, and soaps everywhere in the store. Ask your employees and customers to sanitize their hands as soon as they enter the store.
In case there are any sick employees in your store, ask them to rest at home.
Customers need to wear masks when entering the grocery store. Ban people from entering the store who don't follow the proper cleaning guidelines.
Of course, it might hinder some people from entering the store, but then many others will do the purchase from your store, just because they trust your cleaning policies. Hence, a great way to secure your grocery business. 
Tip No. 3: Build Smaller Warehouses for Extended Services
The demand for groceries has amplified way more than ever before. All thanks to the COVID-19 pandemic that has led customers to stock up on all essentials.
Consumers are finding ways to stock up their groceries, and going to all extents to collect the supplies enough to survive the future. The grocery business seems to be on the peak. However, the competition is equally sturdy.
Every grocer is adapting to these increasing demands of the consumers. The key to survival is to be creative, innovative, and deliver quality.
Your consumers are expecting more, and you will have to deliver it wisely to sustain in the business.
Build more, save more, and deliver more – that's the key to a successful grocery business during this pandemic.
If feasible to your business plan, build small warehouses around the areas where your competitors haven't reached yet. Be near to the customers by doing so, and you will see tremendous growth in your grocery business.
The coronavirus has accelerated this trend. It is better to invest in such warehouses to reach a larger section of customers. Did you know that grocery chains are finding spaces in smaller areas to reach even the toughest areas to deliver their services?
Tip No. 4: Create Job Opportunities for People
As per a report by BBC, four out of five people's jobs are hit by the pandemic. Woah, now that's a huge unemployment rate for the world to bear.
This sudden collapse of businesses and the market has led to uncountable unemployment across the globe.
"Workers and businesses are facing catastrophe, in both developed and developing economies," said ILO director-general Guy Ryder.
Since we need to move fast, plan smarter, and work together, there is an urgent need to boost employment to allow more people to survive.  Why not create opportunities for people during this pandemic for a better business?
This is not just their survival, but yours too!
When you create better job opportunities for people, you are building a better and trustworthy team, who will support your business, no matter what.
You are assisting them in tough times, and they will remember it always. Hence, you are not just building trust amongst people, but giving them a chance to earn, grow, and survive in these tough times.
Just imagine when these people will spread the word about you. Word of mouth is still one of the strongest and effective marketing techniques that help any business grow like crazy.
As per the BBC, the coronavirus outbreak is expected to wipe out almost 6.7% of working hours from around the world during the second half of 2020.
Hence, it is beneficial for people and your grocery business to generate employment, hire people, and grow your business even during this pandemic.
Tip No. 5: Develop Reliable Grocery App for Seamless Business
Now every grocer is developing reliable business solutions keeping COVID-19 in mind. Grocers are now adapting to meet in-store demand as people prefer to stay inside their places.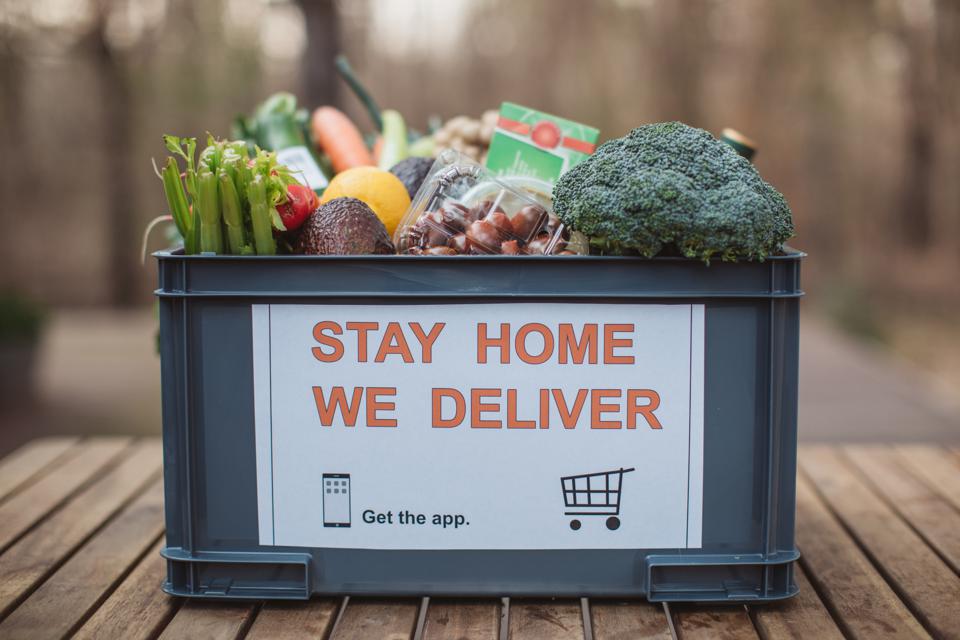 Empty grocery shelves have become an indication of how coronavirus has affected the grocery businesses. Goods that once were available in abundance are now limited and difficult to find, including toilet paper, sanitizers, water, milk, cleaning supplies, and much more.
People are chasing for these essentials, constantly. They have turned to online shopping. And, grocers can't miss being online too.
Experts have predicted that grocery delivery is going to be the biggest business. But, since everything is to be done adhering to stay-at-home directives, it is important to build a highly reliable grocery delivery app that simplifies your business.  
Pandemic has highlighted the need for e-stores. It is essential to build online grocery stores and applications that support your physical grocery store.  Has the demand for physical stores declined?
Well, not really!
The delivery options online are limited. And, hence, people have to rely on in-store groceries for satisfying their daily needs. 
But, since the world is online, it is essential to back up your business with a highly reliable app built by the professional dedicated development team.
Tip No. 6: Silhouette Failure Points
Mostly everyone is focusing on finding how to survive and enhance their business. How about outlining all the points that might lead to the failure of the business!
During this pandemic phase, grocers must think about how those potential risks could be blocked or avoided. Is the delivery timings, quality of products, availability of grocery stuff, or lack of online presence that might pose a risk to your business?
Figure that out and work on it. It will be much easier to secure your business when you have all identified all the risks that might hurt your business.  
Related Read: 5 Things That Make Online Grocery Stores Better
Tip No. 7: Assess Your Sales Plan
Travel restrictions might become a hindrance to your business. How? Your sales team might be residing in distant places. They may not deliver on-time services.
That's when reassessing your sales plan is needed. Create a strategy that sustains your grocery business and higher returns. Utilize apt marketing tools to promote your business during COVID-19.
Here's what you need to do:
Review the original sales objectives

Identify performance gaps in sales goals

Evaluate the effectiveness of promotional sale policies

Review staff performance

Perform qualitative analysis of sales performance
Following a thorough sales plan analysis will assist you in building a better business.
Your sales team will perform better. It would be easier to expect higher returns while smartly doing the business.
After doing the sales reprogramming, you should focus on these points:
Clear priorities that everyone in your grocery business understands.

Outcomes that are measurable.

Guidelines that can be followed by everyone in your sales team.

Goals that are achievable and can be worked on.
Without any reliable strategy, one doesn't really see the bigger picture of a successful business. Your sales team focuses only on smaller goals, without considering the bigger business goals.
Follow an effective sales plan strategy, which depends on various following factors:
Ideal customer profile

SWOT (Strength, Weakness, Opportunity, Threat) Analysis

C

rystal-clear marketing strategy

Revenue objectives

 

Reliable action plan
Tip No. 8: Improve Communication
One of the most important factors that lead to a seamless business is good communication between you, your staff, and your customers. Of course, any business that can't communicate messages to their patrons will lack behind.
Good communication ensures your message is properly transferred to your targeted audience. Also, the pandemic has led to panic among people. This phase severely demands clear communication between you and your patrons. Any message misunderstood can lead to confusion, thereby affecting your business.
Besides, communication with employees should be simple and realistic.
Speak clearly to them about the current situation. Don't leave any space for doubts of misunderstanding for leading a smooth business.
COVID-19 is becoming hard to bear because of some obvious reasons, including downfall in grocery businesses, mask on all the time, maintaining extreme cleanliness, quarantined world, and a lot more. Since this can be frustrating for most of us, only proper communication can help us understand things better.
Go digital for communicating your message. Use social media to connect with your consumers and help them in a modest way possible. Sometimes patrons may not sound nice and friendly. Your sales team must be trained to tackle such consumers too.
Educate your consumers, in case, they are not comfortable.
Tip No. 9: Search Customers and Leads Beforehand
There are many grocery businesses around the world. Everyone is focusing on apt techniques to grow their leads and business.
 What should you do to stand out amongst all your competitors? Focusing on generating new customers and leads in advance can help. Invest all your time and efforts in generating new leads. The pandemic times impose a great opportunity for everyone to get sufficient customers to build their business.
But the only prerequisite for that is to invest efforts and time in improving the business, generating new leads, and making long-term customers by offering them quality services.
You will have to invest constant efforts and magnify your horizon of networks and customers by following the right strategies that boost better grocery business.
The customers are already waiting to be served. The way you present yourself to them will decide whether they are going to be your loyal customers or choose your competitors for grocery shopping online.
Moreover, be consistent with your services/products. This will create a sense of trust amongst your consumers. As it was only you who helped them during such a crisis.
Final Thoughts
Go beyond your limits to serve them and you are on your way to add a few more to the list of your loyal long-term customers.
For instance, you can extend your delivery hours, add rare items to your grocery list, and offer unusual grocery services for a growing business and higher customer satisfaction rate. That can be the best way to make new regulars and sustain them. 
Now that we have given you an insight into the top 9 tips to boost your grocery business sales, in case you want to build a Grocery mobile app (grocery store sales app/ on-demand grocery delivery app) for your business, GrocersApp can take you through the process of building one with ease. If you have any query, write to us at info@valueappz.com